220 Total Views
Nobody has ever said Buhari is a thief. But who said the other person (Atiku) is a thief? It was his boss (Obasanjo). That was the statement made by the National party chairman of the All Progressive party, APC during a courtesy visit of the APC women leaders from Edo State and the Federal Capital Territory in Abuja.
The APC national chairman said Obasanjo should remember he swore that God should punish him if he ever supported Atiku.
Oshiomhole said Buhari had the best credentials to lead the country to progress, economic recovery, peace and stability.
He recalled that Atiku was the vice-president when Nigeria went borrowing even at the time of surplus budgeting.
"At that time, the PDP candidate was the vice-president so he can't say he didn't know what was going on in government. He was a central player.
"People were talking about how his boss funded the third-term project with members of House of Representatives offered N50m and senators N100m with all the money coming from within the system. All those corrupt people were very much aware. We can't return to the era of the locust."
He said, "We know there are people across the divide who are fighting back. There is a conspiracy by those who are used to sucking the system without adding any value, but Nigerians will not allow that."
Oshiomhole boasted that the 2019 elections would be a smooth sail for President Muhammadu Buhari and the APC because ethnic and religious sentiments that characterised the 2015 election lost by former president Goodluck Jonathan would have no play this time round.
"The two candidates are from the North and they are both Muslims. People are now going to look at character. Nobody has ever said Buhari is a thief. But who said the other person (Atiku) is a thief? It was his boss (Obasanjo).
"When you are working with me and I said you are a thief, God will punish me if I support you. And when you are confused because your supply line has been chopped off, you now turned around to support the same person. That God that you called with your name to punish you if you support the person is about to go to work. And he will go to work in February and he will punish him thoroughly and the person he is supporting, in favour of Nigeria." Meanwhile, the Governor of Imo State, Rochas Okorocha, has lashed out at Oshiomhole, describing him as a political liability who is on a mission to destroy the ruling party.
Okorocha, who was reacting to a statement credited to Oshiomhole describing him and his Ogun State counterpart, Ibukule Amosun, as political liabilities, said the national chairman was a victim of his own actions.
Okorocha, who spoke to our correspondent through his commissioner for Information, Patrick Nzeh, said the APC had lost no fewer than ten million supporters since the emergence of Oshiomhole as the national chairman.
He contended that Uche Nwosu, who is now the Action Alliance governorship candidate, would defeat the APC governorship candidate in Imo State.
Related posts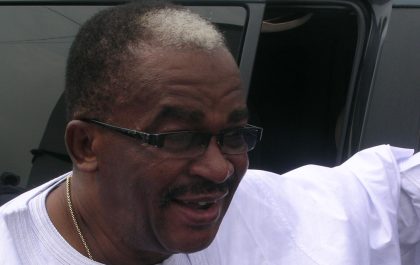 Former-Chief of General Staff, Oladipo Diya, is dead
717 Total Views Nigeria's former Vice President, General Donaldson Oladipo Diya is dead. Diya died at the age of 79. He…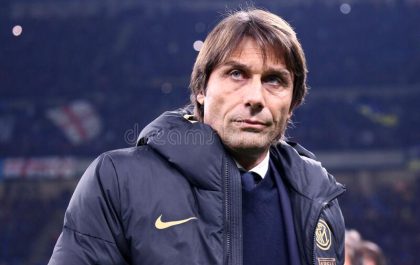 Conte, bid farewell to Tottenham as Manager
721 Total Views Manager Antonio Conte has left Tottenham Hotspur by mutual consent after 16 months in charge. Conte called the…