196 Total Views
Shortly after the demolition of the Saraki Family house in Kwara state, many have continued to sympathies with the former Senate President and his family over the demolition. On the contrary, some sided the demolition process, claiming the property originally belonged to the state and not the Saraki's family. To throw more light on the recent development, The Kwara State Government has explained why Bukola Saraki's family property popularly known as Ile Arugbo (old people's home) was demolished.
The state Commissioner for Communications, Murtala Olanrewaju, said on Thursday, that the demolition was carried out early morning to avoid needless confrontation.
According to the state government, the demolition is the physical reclamation of the plot of land which is originally designated for the construction of the civil service clinic in Ilorin.
"The reclamation exercise began in the early hours of Thursday to avoid any needless confrontation. Attempts by some persons to provoke government's agents on lawful duty were resisted by the security agents who exercised the highest level of restraint and professionalism.
"Contrary to the claim that the State Government was served court papers on the matter, we state that no court paper has been served as at the time the government took steps to preserve what lawfully belongs to the people.
"Finally, we urge the people of the state to remain calm, peaceful and be guided only by facts of the matter and not be drawn into an emotional outburst that is targeted at distracting the public from the issues at stake. While the administration is focused on restoring sanity to the state after years of barefaced impunity, we will do so within the limit of the law," the statement read in part.
The Saraki family house before the demolition was used as a venue for political meetings when the Saraki family held sway over the Kwara State Government.
Policemen, numbering about 50 were said to have gone to enforce the action at about 3:00 a.m. but were initially resisted by some old women.
The security agents later returned at 4:00 a.m. when the structure was eventually pulled down. (Channels TV)
Related posts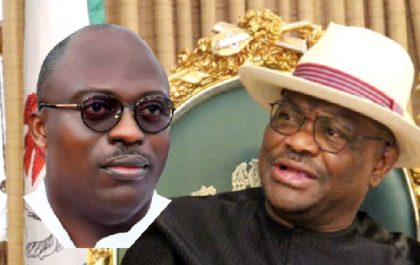 Wike's Anointed Candidate wins Rivers Election
5,101 Total Views Siminialayi Fubara of the People's Democratic Party (PDP) has been declared the winner of the Rivers State governorship…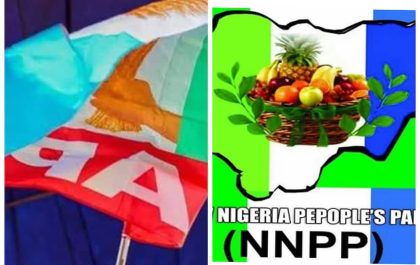 NNPP defeat APC in Kano
4,140 Total Views The Independent National Electoral Commission (INEC) has declared the candidate of New Nigerian People's Party (NNPP), Malam Abba…