748 Total Views
Dangote Group, Black Rhino Group in collaboration with Nigerian National Petroleum Corporation (NNPC) have formalised agreement to construct the Qua Iboe Power Plant (QIPP), in Akwa Ibom State, at the cost of $1.1 billion.
The investors, yesterday, signed a pact with Nigeria Bulk Electricity Trading Plc (NBET) to develop the project which would add 540 megawatts (mw) electricity to the nation's grid by 2021.
The Minister of Power, Works and Housing, Mr Babatunde Fashola, who supervised the signing of the Power Purchase Agreement (PPA) in Abuja, said the development was part of government's desire to consistently provide stable electricity in the country.
Part of the agreement was also the approval of a Put/Call Option Agreement (PCOA) by NBET and the Ministry of Finance along with the investors to guarantee the sales of electricity when the plant becomes operational.
Although the investors said they will build a 58km long transmission line to evacuate its output, Fashola assured that the Ikot Ekpene to Ikot Abasi transmission line built by the National Integrated Power Projects (NIPPs) would be ready to take power from the Qua Iboe plant.
The investors said Mobil Producing Nigeria (MPN) which initiated the power project with the NNPC, sold its rights to develop the project to QIPP investors. However, MPN has a 20-year Gas Sales Agreement (GSA) with the new investors to supply about 400 million standard cubic feet per day (mmscuf) of gas from its offshore oil production facility.
The Chairman of Black Rhino, and Emir of Kano, Muhammadu Sanusi II, said the conclusion of the PPA and PCOA processes would give promoters of the project the confidence to accelerate their Final Investment Decision (FID).
"Within the next months, we will achieve a financial closure to bring in about $1.2bn worth of direct investment into Nigeria. QIPP will utilise Nigeria's gas resources to increase our electricity generation capacity and reduce the cost of power," he said.
On her part, the Managing Director of NBET, Dr. Marilyn Amobi, said once the investors achieve a financial closure, they would start construction which should last between 18 to 24 months.
"We are just starting that now because Mobil decided to have its shares go to Black Rhino, and then we had to review the documents again because the original project was fully equity funded but now the structure has changed and it will now be debt and equity," Amobi said, corroborating the MPN ownership transfer.
Related posts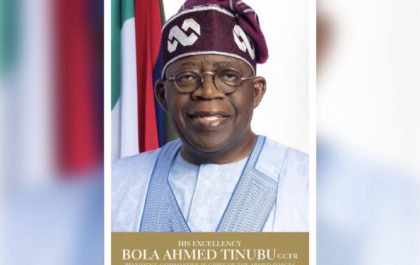 Return Nigeria to Independence/ Republican Constitution, NADECO writes Tinubu
2,903 Total Views The National Democratic Coalition (NADECO) on Tuesday wrote a letter to President Bola Tinubu, seeking Nigeria's return to…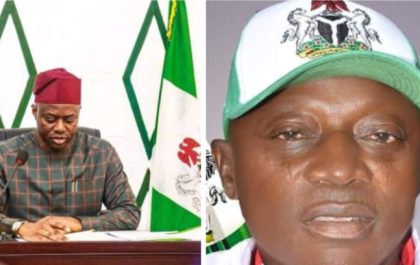 Why Seyi Makinde Sack PMS boss Auxiliary..
3,811 Total Views Following the clash of interest that ensued between the former Chairman of disciplinary committee of the Park Management…