264 Total Views
Ahead of the inauguration of the Ninth Senate and the election of a new Senate President, the Senate Leader, Dr. Ahmad Lawan, yesterday said his plan is to devote three months to budget consideration if he is elected to the lead the National Assembly in the next political dispensation.
The Senate Leader said he would ensure the return of the nation to the January-December budget cycle.
According to him, an effective budget cycle would be put in place in a manner that the President would sign the Appropriation Bill of the year ahead on or before December 31.
Lawan unfolded his plans when he met with representatives of media organisations in Abuja against the backdrop of fierce contest for position of the Senate president.
."Our approach in the National Assembly will be that we will talk amongst ourselves; we will tell ourselves that we want to pass the budget within three months. If we agree on that, then we will also have to agree on how we will achieve that.
" First, we should not leave the Shores of Nigeria for anything unless it is health problem. We must stay around; ensure we have a time frame for budget defense. When I say time frame, I mean we will devote a whole month it, not plenary unless it becomes absolutely necessary.
"We will approach the executive arm of government and discuss things with them.
"For Mr. President, there will be nothing more that will gladden his heart than having a budget passed within three months and I am sure it is the same for Nigerians.
"It will be a huge relief if we can achieve it. So, we will tell the Executive arm of government that no Minister, no chief executive officer of any MDA should leave this country unless it is absolutely necessary and inevitable without defending his or her budget or the budget of the ministry.
"That one-month window should be the only window for budget defense. If any minister or any chief executive officer fails without cogent reasons to defend the budget of the ministry, then that window will be shut and the National Assembly should treat that proposal as it deems fits with all the necessary safeguards to ensure that there is no abuse.
"After the budget defense, we should have two solid months to have all the analysis we need, all the sub-committees would meet for their defense with the sub-committees in the House and the Senate and it is our hope and desire that before the Christmas break of the National Assembly, the budget should be sent to Mr. President for assent.
"We believe that this is doable and achievable. All we require is the will. I am sure every one of us in the 9th Senate and House of Representatives will have this kind of feeling that what we need to give to Nigerians is to set this budget issue right.
"In fact, we should attempt to make the budget cycle 1st January- 31st December because this is important for our businesses in this country and outside Nigeria. We should have 12 calendar month of budget presentation because that will translate into massive infrastructure development, provision of services across the country for citizens. So, this is the way we intend to go".
Related posts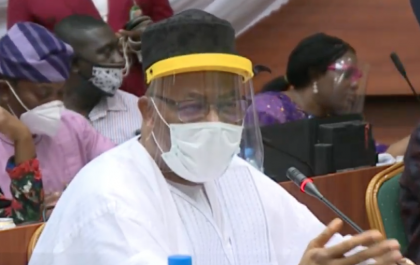 APC Chairman Adamu turn back on Akpabio after Forged Primary result leaked
4,287 Total Views The National Chairman of the All-Progressives Congress (APC), Adamu Abdullahi has withdrawn from a suit filed against the…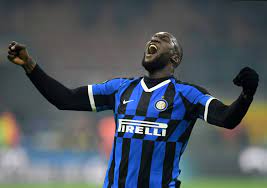 Lukaku back to Inter after completing loan moves
3,386 Total Views Romelu Lukaku has returned to Inter Milan on a season-long loan, just a year after leaving for Chelsea….