349 Total Views
Former Ekiti State Governor Dr Fayemi on Saturday night has finally emerged as the APC Governorship candidate to contest in the fourth coming election in the state. In a statement releasd by the Senior Special Assistant on Media and publicity, Garba Shehu, Muhammadu Buhari has congratulated former governor of Ekiti State and Minister of Mines and Steel Development, Kayode Fayemi, for winning the All Progressives Congress (APC) ticket to contest the July 14, 2018 governorship elections.
He also commended all the participants in the keenly contested position, who passionately worked hard to serve the state as governors and urged them to keep upholding the values and philosophy of the party by supporting the APC candidate in the forthcoming elections.
President Buhari said Fayemi's track record in the state as a reformist, with a penchant for building educational infrastructure and promoting the welfare of the ordinary people, will bolster his chances at the forthcoming polls.
The President noted that the successful primaries in the state, with more than 30 aspirants, further validate the credentials of the APC on internal democracy, and its preparedness to take the country to another level of development.
The minister was able to secure 941 votes as against 481 votes polled by his strongest contender, Segun Oni, who is also a former governor of the state.
Fayemi was in April granted a one-month leave of absence by President Buhari to enable him to take part in the primary.
However, having won the primary, Fayemi will have to tender his resignation letter as a serving minister in order not to jeopardize his chances of becoming the governor of Ekiti State.
Related posts
Fuel Subsidy remover is insensitive, NLC kicks
2,326 Total Views The Nigeria Labour Congress (NLC), on Tuesday, expressed displeasure over the pronouncement by President Bola Tinubu that the subsidy…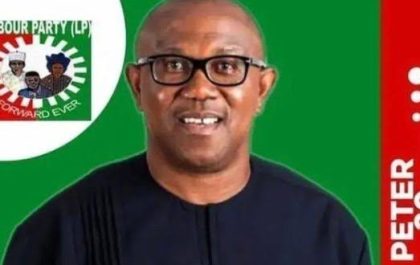 May 29: Labour Party fault Tinubu's speech, says its shallow, defective
2,336 Total Views The Labour Party (LP), has described as shallow and defective, the inaugural speech made by President Bola Ahmed…