209 Total Views
There was an early morning protest by hundreds of youths in the West Local Government Area of Anambra State on Monday, against the alleged raping of women in the area by suspected Fulani herdsmen.
The youths from Anam and Igala communities also alleged that Fulani herdsmen had killed and maimed some people in the area. The placard-carrying protesters, who converged on Umueze Anam Bridge, vowed to resist further attacks by the herdsmen.
They said, "How can they be raping our mothers, wives and sisters in our presence almost on a daily basis? Enough is enough."
Some of their placards read, "Silent killing of our people by Fulani herdsmen on  the farms and our villages are still going on",   "We are running out of patience with the violent activities of Fulani herdsmen in Anambra West", "Pushing us to the wall will bring mayhem", enough of the killing of our people",  "Police and Army are only protecting herdsmen while they are killing our people".
They called on President Muhammadu Buhari and Governor Willie Obiano to intervene.
Spokesman for the group, Odikpo Madubueze, said, "We are just respecting Governor Obiano that is why we have not confronted these herdsmen.  If they continue what they are doing, we will confront them and it will be bloody and we're sure at the end of the clash no herdsman will ever come to Anambra West again."
He added, "We are disappointed that the government is paying lip service to this issue. The visitors will come here to rape our mothers, wives, sisters, attack and kill our people. We can no longer tolerate these.
"Obiano should intervene now; we do not want to create any embarrassing situation for him, but we expect him to act now. "We do not want to take the law into our own hands, but the federal and Anambra state governments should not allow us to engage in violence; they (herdsmen) have humiliated us enough and many of our people who are predominantly farmers have abandoned their farms.
"We cannot run away from our farms and villages because of people we decided to accommodate to do their cattle business."
Related posts
Fuel Subsidy remover is insensitive, NLC kicks
2,299 Total Views The Nigeria Labour Congress (NLC), on Tuesday, expressed displeasure over the pronouncement by President Bola Tinubu that the subsidy…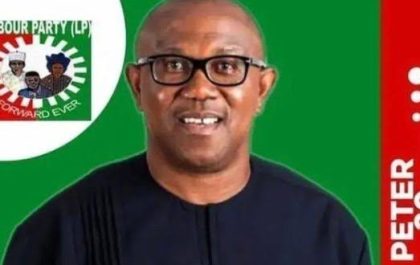 May 29: Labour Party fault Tinubu's speech, says its shallow, defective
2,309 Total Views The Labour Party (LP), has described as shallow and defective, the inaugural speech made by President Bola Ahmed…