162 Total Views
Liverpool forward, Mohammed Salah, set two new goal scoring records as the English Premier League (EPL) season ended on Sunday.
The Egyptian scored his 32nd Premier League goal of the season, the highest ever in a 38-match season in the league. He also became the first player to score against 17 league teams in the same Premier League season.
The Egyptian on Sunday scored one of Liverpool's four goals to defeat Brighton and Hove Albion 4-0. Alan Shearer (1995-96), Luis Suarez (2013-14) and Cristiano Ronaldo (2007-08) had all shared the record with Salah, but now he has claimed it outright. But not content with being the greatest goalscorer of the modern Premier League era, Salah has made no secret of his desire to break the record for a 42-game season too.
Shearer (1994-95) and Andy Cole (1993-94) both netted an astonishing 34 times with Blackburn and Newcastle respectively.
Klopp, who his highly impress by his performance this season, is quite optimistic the 25-year-old can get even better.
"He played this season, which was outstanding, but he's young enough, and has enough potential to improve still. That's really good news, for all of us and him as well.
Related posts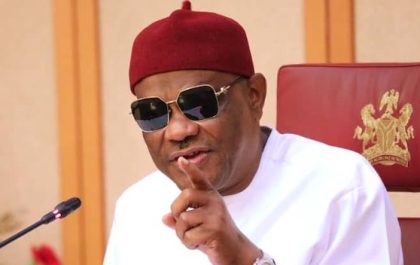 Wike allegedly threaten bans on Atiku Campaign in Rivers
5,498 Total Views The crisis between the Rivers State Governor, Nyesom Wike, and the presidential candidate of Peoples Democratic Party (PDP),…
APC NWC Fix Sept 28 to commence Presidential campaign
4,707 Total Views FOLLOWING a change in plan, the All-Progressives Congress (APC) has announced plans to commence its presidential campaign on…