Police Resume Fresh Trouble with Melaye
1001newsng
0
2 min

read
418 Total Views
Senator Dino Melaye was arrested and detain by men of Nigeria Police Force at the early hour of yesterday. This became publicly known when took to his twitter handle to tweet the incident. He said "I have just been arrested at the international wing of the Nnamdi Azikiwe International Airport on my way to Morocco for an official engagement sponsored by the Federal Government after checking in,"
The confirmation came hours after Melaye announced the arrest on his Twitter handle at 7:32 a.m. The police recently declared the senator wanted after he was accused of supplying arms to some murder suspects. The immigration operatives were said to have loosened their hold on Melaye when the police could not pin anything on him.
Hour later the Senator Tweeted again on how policemen as laid siege on his apartment at 11 Sangha Street, Maitama. The outspoken senator has come out publicly to denied the allegation which he describes as politically motivated.
The police have been on the trail of Melaye for weeks after he was declared wanted for alleged possession of illegal firearms. Speaking on the incident Deputy Spokesman Adeniran Aremu said: "Our action was prompted because he was invited in case of unlawful possession of firearms and other crimes and which police has invited him on more than two or three occasions but he failed to honor the invitation. That is why we are there right now."
On why they were after him despite the case being in court, Adeniran said: "You know when a case is in court, there is no law that stops you from further questioning, if you need to answer question on the suspects.
"There is no law that stops the police from further inviting him or asking questions about the case."
Melaye's case on his alleged involvement in illegal procurement of firearms is scheduled to resume at the Federal High Court in Lokoja, Kogi State on May 10.
Related posts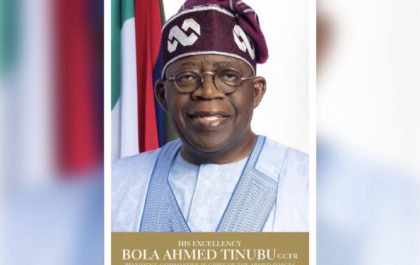 Return Nigeria to Independence/ Republican Constitution, NADECO writes Tinubu
2,906 Total Views The National Democratic Coalition (NADECO) on Tuesday wrote a letter to President Bola Tinubu, seeking Nigeria's return to…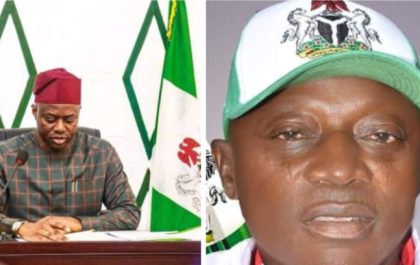 Why Seyi Makinde Sack PMS boss Auxiliary..
3,814 Total Views Following the clash of interest that ensued between the former Chairman of disciplinary committee of the Park Management…