Sex Scandal: OAU Lecturer Allegedly Demand Sex in Exchange for Marks
1001newsng
0
2 min

read

Sex scandal in Nigeria Universities is fast becoming a norm. Many Universities over the year have been on spotlight in cases of lecturer harassing student or demanding for the ultimate price. Obafemi Awolowo University, Ile-Ife, has been among the few University with no such records recently until the alleged scandal involving a Professor of Accounting Department. The manage has reacted to the scandal involving one of its lecturers, Pastor Richard Akindele, who allegedly requested that a student have sex with him in return for marks.
The university through its spokesman, Abiodun Olanrewaju said, "The university is aware and we are setting up machinery to critically look at the issue to determine the veracity, otherwise there won't be conclusion."
The sex-for-marks scandal came to light via a leaked telephone conversation between the lecturer, a professor of management and accounting at Obafemi Awolowo University, Ile-Ife, and a female undergraduate in the school. In the leaked audio, the student repeatedly addressed the other person in the conversation as 'Prof. Akindele', who, later, protested: 'stop calling my name!'
The leaked conversation suggests that the student had refused the lecturer's initial sex demand to upgrade her marks and that he wanted to have sex with her five times, before the upgrade, a deal she later rejected.
The following dialogue occurred in the audio:
Student: I was really seeing my period Professor Akindele.
Lecturer: Stop mentioning my name. And now nko?.
Student: I am not on my period now.
Lecturer: Your boyfriend has done it yesterday?
Student: Is it every time that someone will be doing with the boyfriend? Is it every time you do it with your wife?
Lecturer: Yes
Student: It's a lie, not possible. So what's the plan now?
Lecturer: Let's have the first one today and then we will do another one tomorrow. Is our agreement not five times?
Student: Is it B that you want to give me or C? Why would it be five times you will knack me?
Lecturer: That's what I will do.
Student: Prof, you know what? Let me fail it. I can't do it five times. For what nah? No worry. Thank you, sir
Lecturer: You are welcome.
Source:Punch
Related posts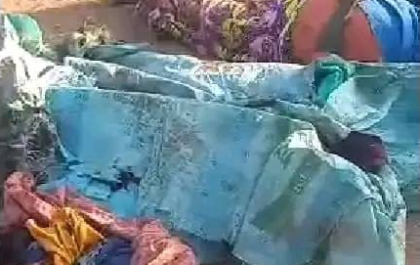 Civilian bombing Death toll in Kaduna rise to 85, NAF denies involvement
The death toll in the bombing of civilians by the Army at Tudun Biri Village in Igabi Local Government Area…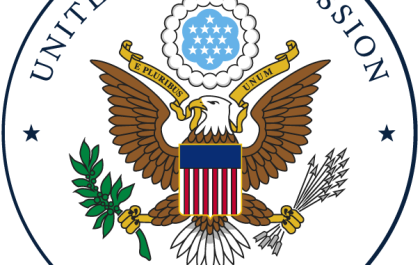 Over 150,000 Nigerians applying for US visa interviewed in 2023 — US Embassy
Chargé d'Affaires of the U.S., Embassy in Nigeria, Mr David Greene, has revealed that they have interviewed over 150,000 Nigerians…