231 Total Views
Benue State Governor Samuel Ortom, yesterday, as re-affirmed his position on the recent anti- grazing law and said no opposition and intimidation will stop the implementation of the anti-grazing law in the state, starting Next month
Governor Ortom added that he had directed security operatives to deal with those behind the threat to resist the implementation, even as he called for the arrest of the leadership of the Fulani socio-cultural association, Miyetti Allah Kauta.
Ortom disclosed this to newsmen after a closed-door meeting with President Muhammadu Buhari at the Presidential Villa, Abuja. On his mission at the Villa, Ortom said: "I came to brief Mr. President about the security situation in my state and about the threat by Miyetti Allah that have even taken us to court; the threat that they will make the Anti-Open Grazing Act impossible for the people of Benue State." He also said that he briefed the President about the ecological problems in Benue State and his major challenge—payment of salaries— which he said was not deliberate as he had not diverted money: whether bail out or Paris Club refunds. …on Miyetti Allah's threat.
The law was meant to protect lifes of people of Benue state and those who want to stay in Benue State and do cattle business must ranch their cattle for there not to be clash of interest between cattle owners and farmers. As far as we are concerned, the law is not targeted at any individual, group of people or any ethnic group. It is meant to protect everyone living in Benue State. "Miyetti Allah has taken us to court and we are there with them. But I do not see how they will come and over run Benue and make it ungovernable— it is unacceptable. "If you want to bring confusion, I want to assure you that I have directed the security men to arrest those people. I am calling for the arrest of the leadership of Miyetti Allah, to be prosecuted to serve as a deterrent. "We have for a long time celebrated impunity in this country and cannot continue like that. And so if they come out with this kind of threat— the evidence are there— they did a world press conference; so what are the security agencies doing? These people must be penalized." The governor said he has made land available for ranches and asked interested persons to apply.
Related posts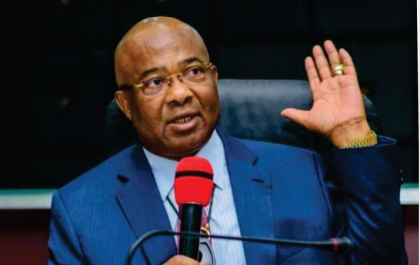 Uzodimma: Vow to bring Killers of security operatives at Ehime Mbano to book
1,674 Total Views Governor Hope Uzodimma has assured the public that those behind the Tuesday killing of security operatives at Ehime…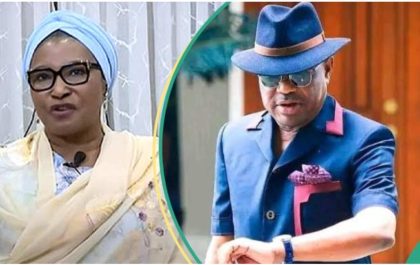 FCT Minister answerable to President alone, N'Assembly — Falana, Adegboruwa
2,583 Total Views Senior Advocates of Nigeria, Femi Falana and Ebun-Olu Adegboruwa, have waded into the dispute between the Minister of…