299 Total Views
Zenith International Bank Plc one of the most capitalized banks in Nigeria as recorded another massive and outstanding performance in third quarter of this financial year. In the financial statements released to the Nigerian Stock Exchange (NSE) on Thursday, October 19, 2017. The lender as grew its gross earnings from N380.4billion in the third quarter of last year to N531.3 billion 3Q this year.
Also, its net interest income stood at N201.5 billion as at September 30, 2017 compared to N189.8 billion as at September 30, 2016. Also, profit after tax grew by 36 per cent to N129.2 billion compared with N94.5 billion in 2016. The reports also reflect the challenges borrowers are facing to repay loans, the bank's credit impairment charges rose by 115 per cent from N21.9 billion to N47.1 billion.
The bank enjoyed high customer loyalty and patronage as deposits grew from N2.6 trillion at the end of December 2016 to N3.1 trillion as at September 2017. However, Zenith Bank's operating expenses closed at negative N107.8 billion in the period under review compared with negative N83 billion in the corresponding period of last year.
In addition, the bank's earnings per share (EPS) rose significantly during the period by 35.6 percent to N4.11k from N3.3k last year.
Recalling the promise made Chairman of Zenith Bank Plc, Mr. Jim Ovia had told shareholders last March that in line with its commitment to delivering superior returns to its much-valued shareholders, the bank ensured that a good chunk of the profit was set aside for shareholders.
According to him, even in the face of a very challenging operating environment, Zenith Bank has maintained its culture of outstanding performance and industry leadership.
He said: "As a bank, we are monitoring developments both in the local and global economy and applying pragmatism and dynamism as appropriate. Our strategy and approach to the pursuit of financial inclusion and sustainability gives us a lot of competitive advantage to explore even new frontiers in the market."
Related posts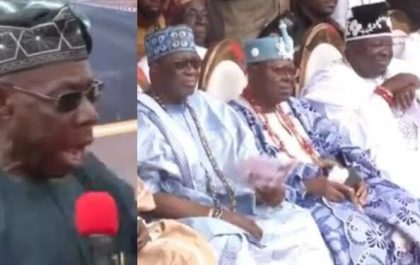 Obasanjo orders Oyo kings like a military commander, demands apology -Afenifere
4,685 Total Views Pan-Yoruba socio-political organization, Afenifere, has lashed out at former President Olusegun Obasanjo for disrespecting traditional rulers in Oyo…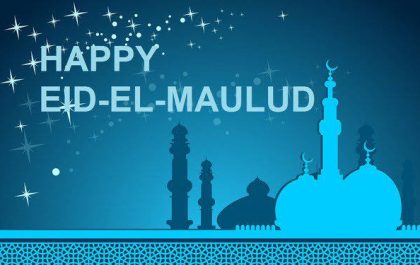 Eid-El-Maulud: Tinubu urge Muslims to Imbibe the virtues of Prophet Muhammad
7,276 Total Views President Bola Ahmed Tinubu has congratulated Muslims in Nigeria and beyond on this year's Eid-el-Maulud celebration, charging them…