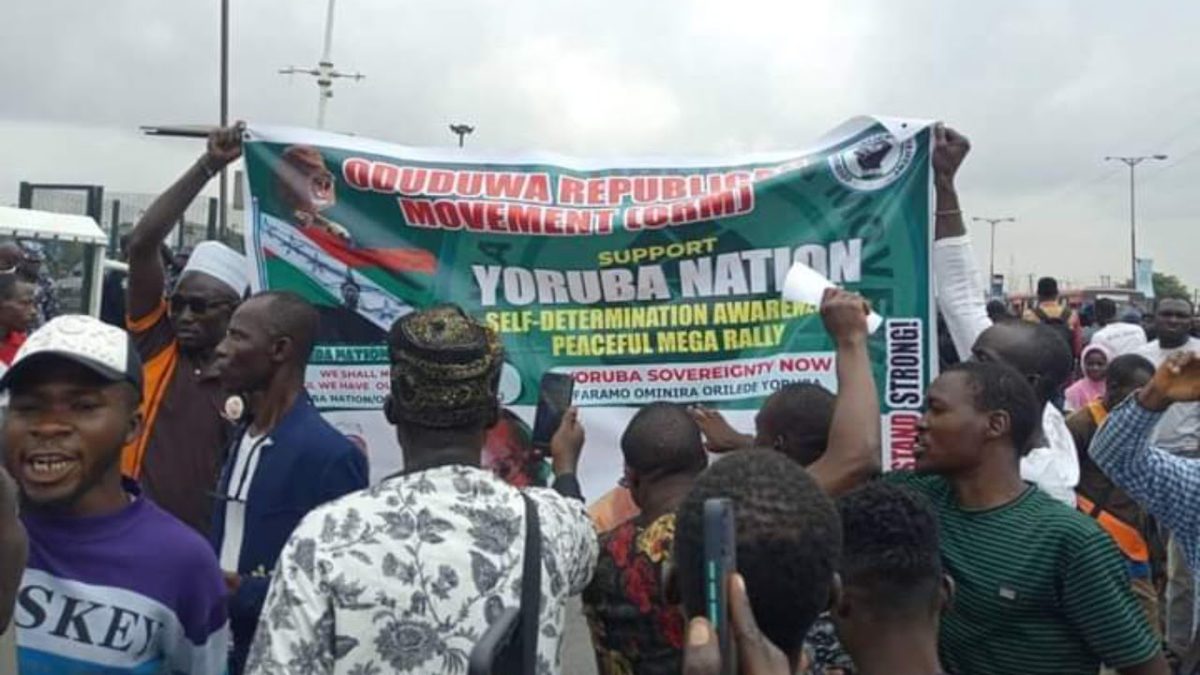 One dead, Vehicle destroyed as Yoruba Nation Agitators, Police clash at Ojota,
1001newsng
0
2 min

read
5,081 Total Views
A rally organised by Yoruba Nation agitators, yesterday, turned bloody, following a clash between the protesters and the Police, which left a yet-to-be-identified man dead, in the Ojota area of Lagos.
Scores of others, among who were two policemen, sustained varying degrees of injuries, while two Police vehicles were burnt.
There were different accounts, as to how the crisis that disrupted commercial activities in the ever-busy area, erupted.
An account said that the agitators assembled around the Gani Fawehinmi Freedom Park, in Ojota, for a rally to demand a separate nation for the Yoruba people of Nigeria.
The rally, as gathered, was peaceful, until the arrival of some policemen, who fired teargas canisters to disperse them.
Some of the agitators also alleged that the policemen shot at them and also battered some members with their batons.
Another version of the account had it that when the police arrived at the scene to ensure that the rally did not disturb the peace of the area, some miscreants, who hijacked the rally, hauled stones at the policemen, demanding that they leave the place.
The altercation, however, degenerated into a shouting match.
It was alleged that there was a gun duel between both sides, leading to the death of the unidentified man, who was among the agitators.
The dead man, according to eyewitnesses, had charms and amulets tied around his waist and wrists.
However, in a viral video, one of the protesters, Sir T Igboro, denied the allegations that the protesters were violent or attacked security operatives.
Igboro said: "The deceased protester was hit by a stray bullet fired by police operatives. We didn't attack anyone before the police shot sporadically."
Giving details of the fracas, the Lagos State Police Command said four persons have been arrested.
Explaining what transpired, spokesman for the command, SP Benjamin Hundeyin said: "In the early hours of today (yesterday), miscreants masquerading as Yoruba Nation Agitators came out in their hundreds, disrupting social and commercial activities at Ojota area of the State.
"A team of police officers, comprising Alausa Division and the Raid Respond Squad, RRS promptly stepped in to disperse the unlawful gathering and prevent a breakdown of law and order. The miscreants attacked the police, shooting, and destroying two vehicles in the process.
"Lagosians are urged to go about their lawful businesses as measures have been put in place to prevent further breakdown of law and order, and keen monitoring of the situation continues.
"It is imperative to state unequivocally that the Lagos State Police Command will not allow any person or group of persons, under whatever guise, to disrupt the peace currently enjoyed in the State", he added.
Related posts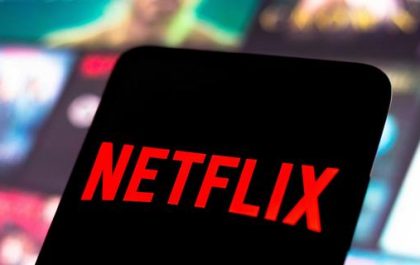 Netflix to ends password sharing to others by March
4,219 Total Views Netflix will begin blocking subscribers from sharing their account passwords with people outside of their household in the…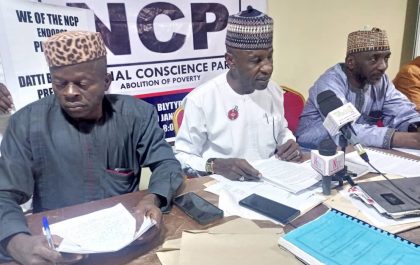 Labour party gets stronger as NCP endorse Peter Obi
4,338 Total Views National Conscience Party (NCP) has endorsed the Labour Party (LP) presidential candidate, Peter Obi, as its preferred candidate…