418 Total Views
The motorcycle and tricycle ban (okada and keke) in 6 local government by the Governor of Lagos state took a toll on commuters on Monday with many stranded at various bus-stops. Public bus driver took advantage of the situation to increase transport fare. In some part of Lagos, there were reports of violent clash between commercial cyclists and policemen in Ijora and Apapa.
It was alleged that two of the victims were hit by stray bullets from the police team that attempted to disperse a riotous crowd of the operators. The third victim was a tri-cyclist alleged to be among those stoning commuters in commercial buses in protest of the ban on commercial motor and tricycles across six local government areas of the state which took effect on Saturday.
Although, Police spokesman Bala Elkana denied any death recorded at the Ijora incident, adding that 24 persons were arrested.
"It is an ongoing situation. Reinforcement has been deployed and calm restored. But I do not have full details yet. Though, I do not think anyone died in the clash.
"The operators attacked innocent citizens and destroyed properties. The police cannot fold their arms in such a situation. They were dispersed. I cannot say for sure how many were arrested since it is still going on," he said
Elkana said the police responded to a distress call that hoodlums armed with cutlasses and suspected to be commercial cyclists and thugs blocked major roads around Ijora Oloye, Amusu, Ijora 7Up, Underbridge, Sifa Junction and Gaskiya Road around 7:45am.
"The hoodlums caused major obstructions on the roads, burning tyres, looting and stealing from unsuspecting road users. Police Officers from Ijora Badia, Area B Command and Special Strike Force on Social Miscreants were promptly deployed to the scenes.
"The situation was brought under control. The obstructions were cleared for free flow of traffic. No life was lost. Twenty suspects were arrested. Investigation is ongoing. The suspects will be charged to court," he said.
Elkana said he was not aware of the Ikeja protest, adding that the Commissioner Hakeem Odumosu has warned operatives to avoid harassment and extortion of courier riders.
According to him, policemen have been warned to ensure that the enforcement was only executed in areas announced by the state government and they must exhibit utmost professionalism in doing it.
Elkana said any cop caught harassing cyclists on courier service would be dealt with, as the directive exempted them.
"Operators of courier services must strictly obey traffic laws and ensure that they do not drive against traffic (one way). Dispatch riders must put on their crash helmets and should have the dispatch box fixed at the back of the motorcycle.
"The bike must strictly be used for courier purposes, no carrying of passengers. Power bikes are also not affected by the restrictions. The Commissioner of Police (CP) Hakeem Odumosu has issued circular to that effect to all the Area Commanders, DPOs and Police Officers across the state.
"The CP also warned police officers on enforcement to strictly abide by the rules of engagement as contained in the extant laws. The exercise must be free of harassment and extortion. Erring police officers will be dealt with in accordance with the law.
"Members of the Public with genuine grievances and complaints against police officers should call any of the following numbers: 08063025274, 08063104759, 08113615350, 08113615350," he said.
Related posts
Oyo: Kidnapper abandon weapons, Army beret as Amotekun comb forest
3,444 Total Views The Oyo State wing of the Southwest Security Network codenamed Amotekun Corps has recovered AK-47 rifles, military camouflage…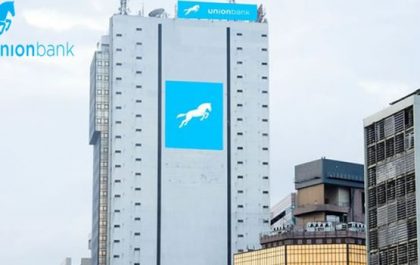 The World's Best Banks 2022: Union Bank of Nigeria Receives High Ratings in Five Euromoney Market Leaders Rankings
9,489 Total Views Lagos, Nigeria – Union Bank of Nigeria is pleased to announce that it has received high ratings in…