1,945 Total Views
The Academic Staff Union of Universities, on Sunday, said it did not receive any notice of meeting from the Ministry of Labour and Employment over its ongoing strike.
The Minister of Labour and Employment, Dr Chris Ngige, had during a meeting with the striking National Association of Academic Technologists on Friday, promised to meet with ASUU this week.
This week was also the last week of the ASUU's two months rollover strike.
But the National President of ASUU, Prof. Emmanuel Osodeke, told one of our correspondents on Sunday that the union had yet to receive any notice of a meeting from any Federal Government ministry.
"No, we have not received any notice of meeting from them. They didn't call us. We are not begging them to meet with us and we will not go to them if they do not invite us. It is part of his (Ngige's) political campaign, we didn't receive any invite," he said.
When asked what would be ASUU's decision at the end of its two-month rollover strike which ends on Friday, Osodeke said, "My people will decide."
He added, "No meeting, if we do not hear from them, our National Executive Council will meet at the expiration of this week."
But the spokesperson of the Ministry of Education, Ben Goong, faulted Osodeke's claim on the notice of the meeting.
Though Goong did not give  a specific date for the meeting, he noted that the government had continually reached out to the union.
He said, "The negotiating team is meeting ASUU this week.  I cannot say when but I am very sure they will be meeting. The team has reached out to ASUU.
"It is not true that we have not been communicating with them. ASUU is making series of demand including increase in salary, if we have not been communicating, who then are they making their demands to?"
Meanwhile, the Committee of Vice Chancellors of Nigerian Universities has reiterated the need for the Federal Government and the striking ASUU to resolve lingering issues in order to end the ongoing strike.
Chairman of the committee, Prof. Samuel Edoumiekumo, made the call an interview with the News Agency of Nigeria on Sunday in Abuja.
Edoumiekumo said it was crucial for both parties to come to an agreement to end the strike as soon as possible.
He urged them to honour agreements entered into for academic activities to commence in the affected universities.
"We have already given a press release arising from the meeting of the general assembly of the committee.
"We said that ASUU and the Federal Government should amicably resolve all lingering issues," he said.
Credit to Punch
Related posts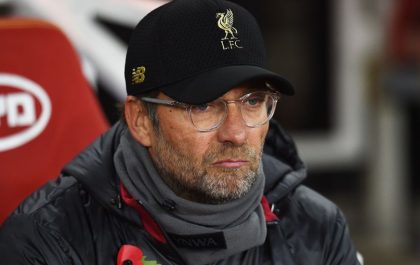 Liverpool's agonizing failure to win the EPL was the "story of my life- Jurgen Klopp
4,543 Total Views It was heartbreak yet again for Liverpool, as they failed to win the title by a solitary point,…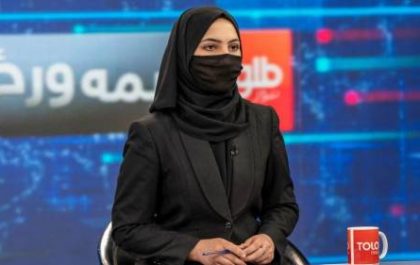 Female TV Presenter to wear face cover or risk punishment – Taliban
4,624 Total Views Women presenters and reporters on TV channels in Afghanistan went on air with their faces covered on Sunday,…