NANS: Asefon accused of partisan politics, member call for impeachment
1001newsng
0
2 min

read
5,290 Total Views
A fresh crisis has engulfed the National Association of Nigerian Students (NANS) as top officials of the students' movement have fixed Friday, August 12, 2022, to inaugurate an acting National President among the two constitutional recommended zonal coordinators of the association.
This move was reported by some members of the association to remove Sunday Asefon as its President over alleged unlawful tenure elongation.  The members had accused him of failing to serve the primary purpose of the association, which is to protect the general interest of all Nigerian students, both at home and abroad.
 Asefon was elected on December 4, 2020, for a one-year tenure at the NANS convention in Abuja at the age of 45 and was supposed to hand over in December 2021. He has however failed to conduct another convention or hand over in line with the association's constitution.
An official of the association on Sunday said its Senate arm had begun moves to impeach Asefon as President over "incompetence, misappropriation of funds, corruption, elongation of tenure and insensitivity to the plight of Nigerian Students".
He also cited the current impasse between the Nigerian government and university teachers which has seen students sitting at home for close to six months, saying the NANS President was found wanting in the challenge of bringing both parties together. The official alleged that Asefon is a member of the ruling All Progressives Congress.
Comrade Usman Mohammed, Secretary Zone A Stakeholders Forum, confirmed the dissolution of the Asefon-led executive in a statement. Mohammed said the action was in line with the association's new constitution.
"Article 15: Elections sub-section one states that NANS year shall be from the end of one convention to the end of the next convention and this shall be a maximum of fifteen (15) months," he said.
Mohammed further explained that if on the day after the 15th month of an election and another convention has not been conducted, all the serving officials of NANS shall cease to be officials of NANS on that day and the Coordinator from the Zone to which the Office of NANS President is to be rotated to shall lead and take charge with other coordinators to conduct a convention within a maximum of 45 days.
Related posts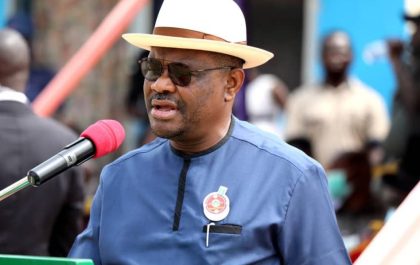 Wike's Camp regroups London, adopt a new strategy to replacement Ayu
4,317 Total Views There were indications at the weekend that Rivers State Governor, Nyesom Wike, and his supporters have returned to…