219 Total Views
It can only be said Chelsea survived an all side attack from the Etihad stadium in the hand of Pep Guardiola men who seem to have come for a revenge. The blues where helpless as the attack from the city machine start just barely few minutes into the match.
It was the perfect start to a game the Blues needed to win, and a three minutes later the lead should have been doubled after more brilliance by Bernado saw the ball crossed to the far post where Aguero was waiting – but he tapped wide with the goal open.
The look on Aguero's face suggested he wanted to put things right quickly, and six minutes later, he did – and how.
Interestingly though, that was just the beginning of something Chelsea fan and all football lovers will not forget in a hurry. Oleksandr stole the ball on the left and Aguero took over, nudging it past his marker before unleashing a curling shot into the top right-hand corner from 25 yards out for a breath-taking goal.
And it just kept getting better. On 19 minutes, City went further ahead and again it was Aguero as he followed the path of Ross Barkley's poor header back towards his own goal and span to knock the ball past Kepa to make it 3-0.
That made Kun the Blues' all-time leading goal-scorer with 159, passing Tom Johnson and Eric Brook who had sat there for more than 80 years. Chelsea, understandably, looked shell-shocked – they hadn't even been particularly bad – it was just City had been utterly ruthless.
Six minutes after Kun's second of the afternoon and Chelsea were 4-0 down as the Blues struck again, this time through Gundogans's low shot from the edge of the box after Sterling's pass to Aguero had been poorly cleared by Antonio Rudiger.
Scarcely, if ever, could a Chelsea side have been four down so quickly in the Premier League era, but this was proving to be a very special performance by the champions.
It's fair to say the Blues took their foot off the gas a little for the remainder of the half, with Chelsea largely dominating possession and forcing a couple of excellent saves from Ederson.
But the visitors' miserable afternoon was far from over.
City almost had a fifth five minutes into the second half when De Bruyne skipped past one challenge on the left before delivering a cross that Aguero headed against the crossbar.
No matter – by 55 minutes, City were 5-0 up. Sterling continued to wreak havoc down the right, but it was a combination of David Silva and the impressive Zinchenko that gave the England winger his second of the afternoon with the Spaniard finding the Ukrainian and Sterling rammed the ball home from close range, making it 6-0. It can only be said Chelsea narrowly escape with six goals.
It will came as no surprise to see Sergio Aguero was rated highest by you in Manchester City's superb 6-0 win over Chelsea on Sunday.
The Argentine netted three times to equal Alan Shearer's record of 11 Premier League hat-tricks, earning him an average score of 8.85 out of 10.
Team-mate Raheem Sterling also averaged over eight, thanks largely to his two goals.
There were some damning scores for the Chelsea players, though, all of whom averaged less than four.
Related posts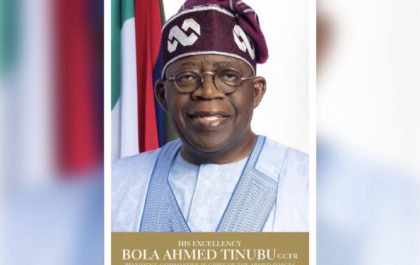 Return Nigeria to Independence/ Republican Constitution, NADECO writes Tinubu
2,855 Total Views The National Democratic Coalition (NADECO) on Tuesday wrote a letter to President Bola Tinubu, seeking Nigeria's return to…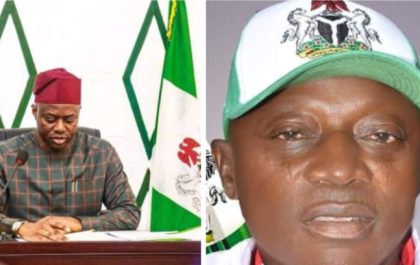 Why Seyi Makinde Sack PMS boss Auxiliary..
3,763 Total Views Following the clash of interest that ensued between the former Chairman of disciplinary committee of the Park Management…