Local government has been bastardized, need to be revamp – Jimi Agbaje
1001newsng
0
2 min

read

The three times People's Democratic Party (PDP) governorship candidate, Mr. Jimi Agbaje, has pledged to build a better Lagos, if elected in 2019.In a statement yesterday, Agbaje promised to empower the local government system to make it deliver necessary service to people at the grassroots. According to him, the third-tier of government has been bastardised, and needs to be revamped to make the people determine who to elect at the local council level.
He condemned existing approach by the ruling All Progressives Congress (APC), where individuals handpick council chairmen and councilors, while promising to unveil proposals that would make up his vision and plans for the state.
Agbaje, who promised to do his best in meeting all stakeholders to explain these plans, beliefs and convictions, stressed that he would not build another government from the scratch, because his vision is a going concern and would remain so. He also promised to run a working government that would reduce wastes, while focusing on areas that are critical to the welfare of the citizens.
The PDP candidate pledged to address the unpopular issue of a few vested interests in the state, who act against the will of the people to determine who becomes the state governor. According to him: "Who is to be imposed as governor of Lagos State isn't important, but what is very important is who the people desire to rule them.
"My government will be a government of minimal interference and influence. This would enable the free market to operate and flourish on the forces of demand and supply.
Agbaje said he would empower all arms of government from the local governments upward. "The Local government is crucial and must be the first point of call for the people. We will promote a Lagos State that is accountable to the people," he added.
Also, his counterpart in the APC, Mr. Babajide Sanwo-Olu, has expressed his areas of interest, if he wins the governorship poll in 2019.He said he would solidify the symbol of unity among the critical stakeholders across the state. Sanwo-Olu promised to take Lagos to a greater height of development, along the paths that his predecessors had laid. Both candidates agreed that there was no need to re-invent the wheel, but run government that would be people-oriented and inclusive in nature.
Related posts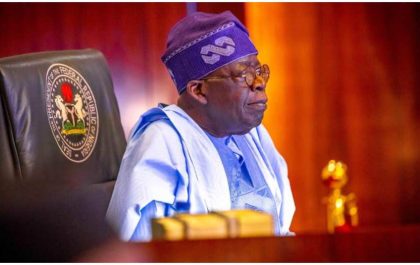 N27.5trn 2024 budget will transform Nigeria – FG
The Federal Government has assured Nigerians that the N27.5 trillion 2024 budget presented by President Bola Tinubu to the National…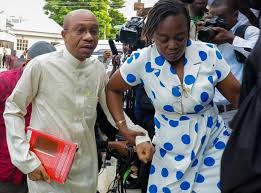 Emefiele head back to Kuje Prison, fails to perfect bail conditions
Former (CBN) Governor Godwin Emefiele has not been able to perfect the N300 million bail granted him by a High…