Lagos State Governor, Akinwunmi Ambode is set to phase out old set bus common around the city of Lagos popularly known as "DANFO "OR "YELLOW BUS". Speaking about it, Governor Akinwunmi Ambode said: "When I wake up in the morning and see all these yellow buses and see Okada and all kinds of tricycles and then we claim we are a mega city, that is not true and we must first acknowledge that that is a faulty connectivity that we are running. Having accepted that, we have to look for the solution and that is why we want to banish yellow buses this year."
The new buses are expected to be cheaper and durable and the government has advised danfo bus owners to key into the project now before it is too late.
Dispelling the fears that the plans to phase out Danfo buses would lead to massive job losses, Ambode stressed that it would instead create more jobs in the transportation sector.
He said the Bus Reform Initiative, aimed at introducing over 5,000 air-conditioned buses to replace the Danfo buses would create new opportunities, while also redefining the means of road transportation in the State.
Related posts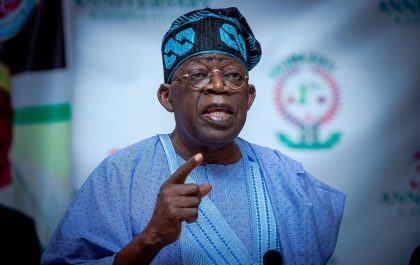 Tinubu confidence of building trillion-dollar economy leveraging on our population
President Bola Tinubu has expressed confidence that leveraging the nation's population and resources, with main focus on unleashing Nigeria's full…