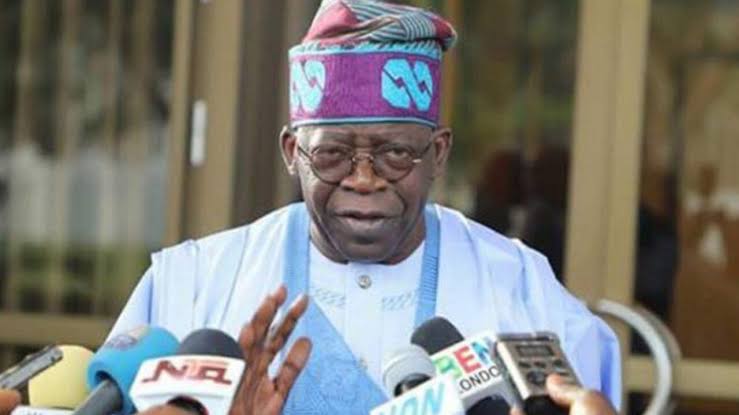 Kabiru Masari is my running mate, not on any placeholder – Tinubu
1001newsng
0
3 min

read
2,788 Total Views
Presidential candidate of the All-Progressives Congress (APC), Senator Bola Ahmed Tinubu, has said the former National Welfare Secretary of the APC, Kabiru Masari, remained his choice of running mate and he was not aware of any placeholder.
Tinubu made the clarification on Monday through his media aide, Tunde Rahman, according circulating report on social media, chieftain of the defunct Congress for Progressive Change (CPC) was merely submitted to the Independent National Electoral Commission (INEC) by the APC in order to meet up with the June 17 deadline stipulated by the electoral umpire for parties to submit names of candidates and he would soon be substituted.
INEC's Commissioner for Information and Voter Education, Festus Okoye, while speaking on Arise TV, said there was no provision for placeholder, even as he clarified that there could be substitution.
He said: "The constitution makes it very clear that you cannot run alone as a presidential candidate and must nominate an associate to run with you for that position. As far as INEC is concerned, the presidential candidates have submitted their associates to run with them in the presidential election.
"As far as we are concerned, there's no form submitted by the presidential candidate where they said 'we're submitting this person's name as a place or space holder.'
"The issue of space or place holder is a unique Nigerian invention that has no place in our constitutional and legal framework.
"Political parties' candidates have submitted names of associates to run with them, and that is the position of the law as at today and nothing has changed. For there to be a substitution of a candidate, the vice-presidential candidate must write to INEC, with a sworn affidavit stating that he is withdrawing from the race within the time frame provided by the law. That's the only way there can be a substitution of candidates."
However, Tunde Rahman maintained that Kabiru Masari was Tinubu's choice of vice-presidential candidate for 2023 general elections.
He said:" Without taking issues with the INEC's National Commissioner, I just like to state the situation as it relates to the presidential candidate of the APC, Asíwájú Bola Ahmed Tinubu.
"And it is that Asíwájú Tinubu has duly completed his nomination forms, including giving the particulars of his running mate. He has returned the completed nomination forms to INEC. He even returned the forms two days ahead of schedule.
"I don't know about a placeholder. This is the coinage of the media. I know he has picked a running mate."
He however disclosed that consultations were still ongoing among President Muhammadu Buhari, Tinubu, his running mate, Masari and the APC national leadership. He noted that if Masari, on his own volition, decides to step down as vice presidential candidate within the stipulated time frame given by INEC, no provisions of the constitution and the electoral laws could be viewed to have been observed in the breach.
He said: "I must add, however, that there are ongoing consultations involving President Buhari, the party's governors and the APC leadership with Asíwájú Tinubu and his running mate. If following these consultations, the running mate decides for instance that he wants to stand down in the interest of the party and the country, I think it's only fair and appropriate to allow him deal with that as long as it is done within the spheres of the electoral law and the timeframe for that given by INEC.
"I think it's within the prerogative of the running mate to take his own decision and to say for instance that he would like to stand down because he feels doing so will serve the candidate and the party better than he remaining on the ticket. And that this is done in line with the provision of the law and INEC guidelines and timetable. This is the way it is
Related posts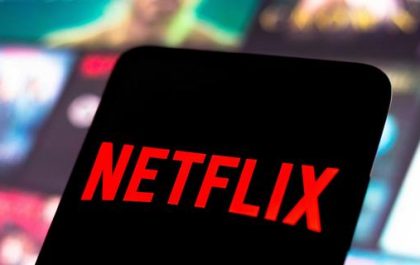 Netflix to ends password sharing to others by March
2,917 Total Views Netflix will begin blocking subscribers from sharing their account passwords with people outside of their household in the…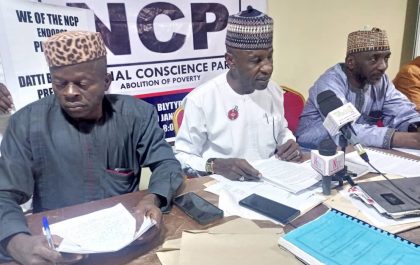 Labour party gets stronger as NCP endorse Peter Obi
3,035 Total Views National Conscience Party (NCP) has endorsed the Labour Party (LP) presidential candidate, Peter Obi, as its preferred candidate…