FIFA SANCTION, AMAJU PINNICK APOLOGISE
1001newsng
0
2 min

read

Nff Boss, President Amaju Pinnick has apologized to Nigerians after the Federation of International Football Association (FIFA) on Tuesday sanctioned the country
for fielding an ineligible player in the Russia 2018 World Cup qualifying match against Algeria on 10 November, 20I7.
Pinnick, who has vowed to punish those responsible, explained how the error occurred and then apologized. "Good morning. I'll start by tendering my wholehearted apology to Nigeria and Nigerians for the Shehu Abdullahi error," Pinnick tweeted on Wednesday, the day after the FIFA sanction.
"It is unforgivable and could have undone months of hard work. As head of the Federation, I take responsibility for this. It happened on my watch.
"While accepting the Federation's fault here, let me quickly explain how this went by unnoticed. It doesn't change the fact that we didn't keep our eyes on the ball and will help us in our planned restructuring of the Technical and Competitions Department.
"Shehu Abdullahi got his first yellow card in our very first preliminary match against Swaziland away. When the draws for the Group Stages were made, the Technical staff made a grave error; assumption. They assumed the cards gotten prior would not count.
"To be fair to them, throughout the qualifying series, official match documents didn't even show that Shehu Abdullahi was on a yellow card. For instance, when we played Cameroon, Mikel, Moses and Balogun were put on notice that they had yellow cards.
"Team meetings were even held about how to handle their cards so they wouldn't miss crucial games. Shehu Abdullahi was never in the mix. Shehu then received a yellow against Zambia in our penultimate game, two years after the Swaziland match.
FIFA awarded Algeria three points and three goals after Shehu Abdullahi who was suspended for the game was fielded. The match ended 1-1 but the Super Eagles' point became null after the FIFA decision. The world football governing body also fined Nigeria 6,000 Swiss francs for the offence.
Related posts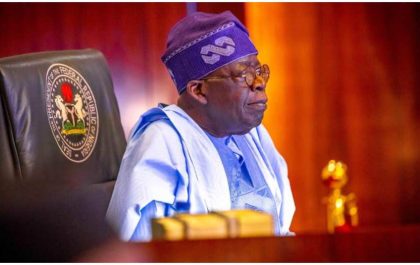 N27.5trn 2024 budget will transform Nigeria – FG
The Federal Government has assured Nigerians that the N27.5 trillion 2024 budget presented by President Bola Tinubu to the National…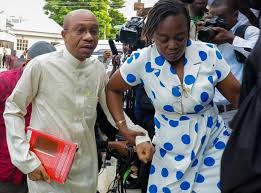 Emefiele head back to Kuje Prison, fails to perfect bail conditions
Former (CBN) Governor Godwin Emefiele has not been able to perfect the N300 million bail granted him by a High…