As the year 2017 is gradually folding up, much could be said of the activities that characterizes events of the year especially in the face of swindling economy of the nation. Most State are yet to fulfill their monthly obligation to their worker as some still owe up to 6 -12 months' salary. Yet with a pledge to complete all ongoing projects and initiate new ones, Lagos State Governor Akinwunmi Ambode yesterday presented N1.046 trillion as next year's Appropriation Bill to the House of Assembly for consideration, that been the highest digit ever in the state.
The presentation on the floor of the Chamber was witnessed by a galaxy of Lagos dignitaries, including Deputy Governor Mrs. Idiat Adebule; former deputy governors Femi Pedro and Prince Abiodun Ogunleye; House of Representatives Majority Leader Femi Gbajabiamila and All Progressives Congress (APC) Chairman in Lagos, Otunba Henry Oladele Ajomale.
They include: former Lagos State speakers Olorunnimbe Mamora, Jokotola Pelumi and Adeyemi Ikuforiji; party leaders Olorunfunmi Bashorun, Prince Tajudeen Olusi and Chief Lanre Razak; Lagos Chamber of Commerce and Industry (LCCI) President Mrs Nike Akande; Lagos Police Commissioner Edgar Imohimi and service chiefs, among others.
Ambode promised to apply the budget, the state's highest ever, in consolidating on the development recorded by his administration in the last 30 months.
According to him, the budget will give priority for mandatory capacity building for civil servants, teachers in public secondary/primary schools, health service sector officers, women and youth empowerment.
According to the governor, the 2018 Budget, which is a 28.67 per cent bigger the last year's, has a capital to recurrent expenditure ratio of 67:33 per cent. The allocation stands at N699.082 billion and N347.039 billion for capital and recurrent expenditure respectively.
The governor said: "Lagos has always been a trailblazer and we must consolidate on the economic gains made so far by initiating people-friendly programmes and projects that will attract more economic improvement in the 2018 Budget.
"It is our resolve in 2018 to strive and complete all on-going projects in order to meet their specified completion period and embark on new strategic projects. We intend to improve on our Internally Generated Revenue (IGR) in the face of the dwindling accruable revenue allocation from the Federal Government, sustain our vision on wealth creation and poverty alleviation."
Some of the projects listed for implementation in the budget are: Agege Pen Cinema flyover; alternative routes through Oke-Ira in Eti-Osa to Epe-Lekki Expressway; an eight-kilometre regional road to serve as alternative route to connect Victoria Garden City (VGC) with Freedom Road in Lekki Phase I; completion of the on-going reconstruction of Oshodi International Airport Road into a 10-lane road and the BRT Lane from Oshodi to Abule-Egba.
Ambode promised to sustain the construction, rehabilitation, upgrading and maintenance of network of roads, adding that the boundary roads between Lagos and Ogun currently being upgraded will be completed.
He said: "We will consolidate on the Lagos bus reform project with the introduction of high and medium capacity buses, construction and completion of bus depots at Oshodi, Anthony, Yaba and many more.
"In the area of job creation, we will construct an ICT Focus Incubator Centre in Yaba while the development of Imota and Igbonla Light Industrial Park as well as the provision of additional small scale industrial estate at Shala will commence. The State Employment Trust Fund will disburse more funds to Lagosians to support business and stimulate the economy.
"The process leading to the movement of Mile 12 market to Imota which commenced in last year has reached an advanced stage and we will complete the infrastructure in the new location in good time to pave way for relocation next year." Ambode also said that within Y2018, the government will vigorously pursue its planned direct intervention in the power value chain towards generating 3,000MW Embedded Power Programme within a three-year plan to achieving 24/7 power supply for the State, stressing that the challenge of inadequate power supply must be resolved for the economy to perform optimally.
The governor said that in the next fiscal year, his administration will redouble its efforts in the area of Tourism, Sports, Arts & Culture, as well as embark on some major projects that will launch the state as a hub for tourism, sports and entertainment.
Some of the projects in the tourism and sport sectors are: completion of the five new Art Theatres; establishment of a Heritage Centre at the former Federal Presidential State House, recently handed over to the state; building of a world-class museum between the former Presidential Lodge and the State House on Marina; completion of the construction of the proposed four new stadia in Igbogbo, Epe, Badagry and Ajeromi Ifelodun (Ajegunle) and complete the on-going Epe and Badagry Marina projects.
Acknowledging the cooperation and support so far enjoyed from Lagosians, the business community, professional bodies, Non-Governmental Organisations (NGOs) and the civil servants, the governor noted that the modest achievements by his administration within a short period could not have been possible without the various groups.
Giving a sectoral analysis at a press briefing in Alausa, Finance Commissioner Akinyemi Ashade said general public services got N171, 623 billion (representing 16.41 per cent); public order and safety got N46.612 billion (representing 4.46 per cent); economic affairs was allocated N473, 866 billion (45.30 per cent); environmental protection got N54, 582 billion (representing 5.22per cent) and housing and community amenities got N59, 904 billion (representing 5.73 per cent).
The commissioner said the health health sector got N92.676 billion (representing 8.86 per cent); recreation, culture and religion got N12.511 billion (representing 1.20 per cent); education got N126.302 billion (representing 12.07 per cent) and social protection got N8.042 billion (representing 0.77 per cent).
Related posts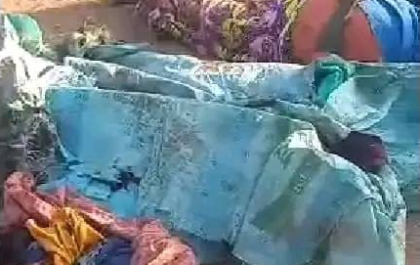 Civilian bombing Death toll in Kaduna rise to 85, NAF denies involvement
The death toll in the bombing of civilians by the Army at Tudun Biri Village in Igabi Local Government Area…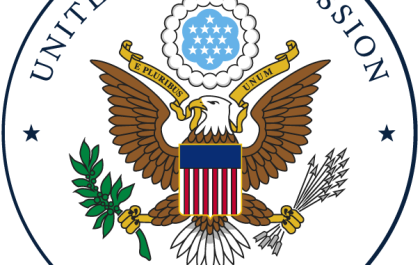 Over 150,000 Nigerians applying for US visa interviewed in 2023 — US Embassy
Chargé d'Affaires of the U.S., Embassy in Nigeria, Mr David Greene, has revealed that they have interviewed over 150,000 Nigerians…