173 Total Views
Public figures over the years have always be a victim of scandals, adulterated truth, lies and many more. For some silent has always be the best answer for a fool while some will leave no stone um-turn in clarifying issues before it is blown out of proportion. Recently, the kemi Adeosun NYSC certifate cost her a highly coveted job, although she resign her position voluntarily before leaving the country. Minister of state for Petroleum Services Dr. Ibe Kachikwu in recent week is now under another attack one spear-headed by top magazines companies. The honorable minister has waste no time in addressing the issue through a structured press statement.
Earlier today, it was revealed according to an investigative report by Premium Times and DUBAWA, that Kachikwu's claim "that he graduated from the University of Nigeria, Nsukka, with first class honors is false," as his alleged certificate says differently.
Now he has come forward to release a personal statement and respond to the allegations of lying about making a first class.
Related posts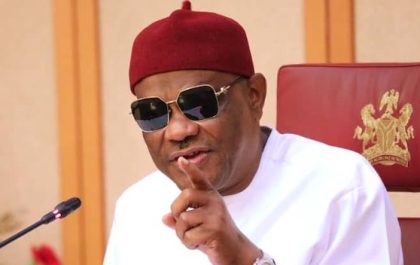 PDP waste N12.5bn in two months — Wike
4,216 Total Views Governor Nyesom Wike of Rivers State, on Wednesday, accused the People's Democratic Party, (PDP's) leadership of squandering N12.5…
Nigerian Army under-go massive shake-up ahead of May 29 hand-over
4,330 Total Views In a major shake-up, the Nigerian Army has redeployed 75 of its senior officers. But the redeployment will…