Trunks of top notable personalities besiege the Former President Olusegun Obasanjo Abeokuta villa yesterday alongside the PDP Presidential candidate, the Turaki of Adamawa, Atiku Abubakar in a bid to get OBJ endorsement ahead of 2019 Presidential election. Despite all OBJ has said against Atiku and also vowing never to forgive him, the President yesterday swallow all his hated speech and endorse Atiku.
Well considering all OBJ in recent has said against the Buhari led administration, this might be a medium to show by action his disproval of the APC government. But in a swift reaction, the Presidency described it as a gang up that won't stand.
On his Twitter handle, presidential spokesman Femi Adesina tweeted: "The harder they come, the harder they fall. 2019 presidential election on my mind."
In a statement, the Senior Special Assistant (Media and Publicity) to the President, Mallam Garba Shehu, said Obasanjo and Atiku would lose together in next year's election.
Atiku never went alone, He was accompany by top personalities in the society, Presiding Bishop of the Living Faith Church (aka Winners Chapel), Bishop David Oyedepo, Sokoto Catholic Diocese Bishop Matthew Hassan Kukah and Kaduna-based Islamic cleric Sheikh Ahmed Gumi.
Others in his entourage were PDP National Chairman Uche Secondus, former Cross River State Governor Liyel Imoke, former Ogun State Governor Gbenga Daniel and former Deputy National Chairman of PDP Bode George.
Lagos lawyer Chief Ayo Adebanjo led his faction of the Yoruba socio-political group Afenifere, to the meeting. It was the second time in 48 hours that he was leading the group to Obasanjo's home.
Obasanjo, who once said "God will not forgive me if I support Atiku" explained that the former vice president "has rediscovered and repositioned himself".
He and Atiku, he said, had reviewed what went wrong between them, adding that his former stand on Atiku was not personal but based on what he had done against the PDP and the country.
Obasanjo had accused Atiku of corruption and disloyalty.
The elder statesman, however, said Atiku had apologised and "I have forgiven him".
He said: "From what transpired in the last couple of hours, you have shown remorse, you have asked for forgiveness and you have indicated that you have learnt some good lessons
" You have also promised to mend fences and make amends as necessary and as desirable.
"Whenever or wherever you might have offended me, as a Christian who asks for God's forgiveness of my sins and inadequacies on a daily basis, I forgive and I sincerely advise you to learn from the past and do what is right and it will be well with you.
"Obviously, you have mended fences with the party and fully reconciled with the party.
" That's why today, you are the presidential candidate of the party."
Obasanjo advised Atiku to appreciate all that the PDP had done for him, imploring him to work with all other presidential aspirants as a campaign team.
The former president noted that there were still national and international fences for Atiku to mend.
" I am convinced that if you continue with the attitude that brought you here with these distinguished leaders of goodwill, with remorse and contrite heart, the rest of the coast within and outside the country can be cleared.
"And if there is anything I can do and you want me to do in that respect, I will do.
"I am sure with the right attitude for change where necessary, and by putting lessons learned by you to work, you will get the understanding, cooperation, support and mandate of Nigerians.
" With Nigerians voting for you, it will mean that you secure their forgiveness and regain their confidence.
"It will be with the hope or assurance of a Paul on the road to Damascus Conversion. After all, change and conversion are of man and I believe that with a contrite heart, change is possible in everybody's life and situation.
Obasanjo noted that among all PDP presidential aspirants, Atiku possessed the widest and greatest exposure, experience, outreach and possibly the best machinery for seeing the "tough and likely dirty campaign ahead" through.
He claimed that Atiku has a better understanding of the economy than others.
"You surely understand the economy better and you have business experience, which can make your administration business-friendly and boost the economy and provide jobs.
"You have better outreach nationally and internationally and that can translate to better management of foreign affairs.
"You are more accessible and less inflexible and more open to all parts of the country in many ways.
"As Pastor Bakare, one-time running mate of the incumbent President said, 'You are a Wazobia man.'
"And that should help you in confronting the confrontable and shunning nepotism.
"As you know, along the road to where you are today, many leaders and ordinary people cooperated and overtly and covertly worked hard. On your behalf, I thank them all. May their coast continue to be expanded.
"And when you become Nigerian President which, Insha-Allah, you will be, remember what we did together in government – we ran an administration by Nigerians for all Nigerians where merit and performance count more than blood relationship, friendship or kith and kin.
"Although some time and ground have been lost, you should endeavour to start from where we stopped and recover some lost ground, if not time.
Please uphold truth, integrity, principles, morality and fight corruption, crimes and insurgency.
Related posts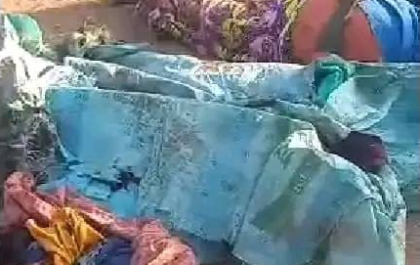 Civilian bombing Death toll in Kaduna rise to 85, NAF denies involvement
The death toll in the bombing of civilians by the Army at Tudun Biri Village in Igabi Local Government Area…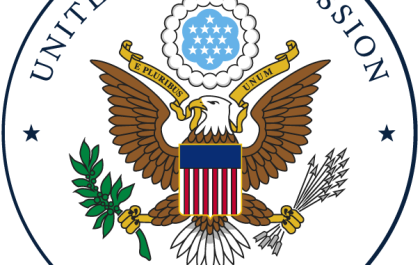 Over 150,000 Nigerians applying for US visa interviewed in 2023 — US Embassy
Chargé d'Affaires of the U.S., Embassy in Nigeria, Mr David Greene, has revealed that they have interviewed over 150,000 Nigerians…