Bailout Repayment plan hit deadlock, as Governors rejects N225m monthly refund
1001newsng
0
3 min

read
226 Total Views
All GOVERNORS who have enjoyed the bailout jumbo has disagree with the Federal Government's over the template to refund the N614 billion bailout to states during the 2015-2017 economic crisis.
Instead, they have offered to refund N70 million per state, per month over a 20-year period instead of the N225 million monthly payback per state, which the Federal Government proposed, sources said yesterday.
The governors stated their position at Thursday's meeting of the National Economic Council (NEC), chaired by Vice President Yemi Osinbajo. According to the governors, paying back N225 million each would cut deeply into the finances of states.
As a result of the disagreement, the commencement date of the deduction hit deadlock, governors who said they were ready to commence repayment, insisted, however, that it should not start until a proper reconciliation is done.
Each state is expected to refund about N17.5billion to the Federal Government. Only Lagos State did not obtain the loan.
The Federal Government gave the conditional budget support facility to the states through the Central Bank of Nigeria (CBN) in 2017. NEC is in agreement of the agreed that the states must refund the N614 billion. This is not in dispute at all. But the template brought forward by the Federal Government was rejected by NEC members
"The governors based their calculation on the clause in the agreement with the Federal Government before the N614 billion bailout was given to them as a loan.
"They said the government wanted the cash paid back in 20 years. They insisted that the rules cannot be changed midway."
A governor, who spoke in confidence said: "We also pleaded with the Federal Government to stay action on the effective date of the deduction until a proper reconciliation of how much each state owes is concluded.
"There are a lot of indices to be taken into consideration. We have some outstanding cash with the Federal Government too.
"A reconciliation is headed by Governor Nasir El-Rufai of Kaduna State. We will wait till the committee submits its report before determining when the refund will start."
At a pre-NEC meeting on Wednesday in Abuja, the Chairman of the Nigeria Governors' Forum (NGF), Dr.  Kayode Fayemi, said states were not against paying back the loans, but there must be proper book keeping.
He said: "If you borrow, you pay. We are never averse to payment of loans that we took under legal environment and we don't want a situation that will put our financial and banking system into jeopardy.
"However, governors believe that we are ready to pay, we also have a duty to ensure a reconciliation of account as far as moneys owed to states may be concerned and that is the process that is ongoing.
"It is a storm in a tea cup. When we read about governors refusing to pay it is not true…we don't have such an issue, we are ready to pay".
Related posts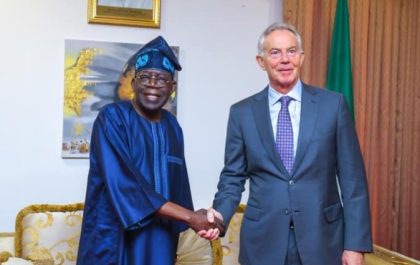 Ex-British PM Tony Blair pay to visits Tinubu in Nigeria
5,030 Total Views Former British Prime Minister, Tony Blair, on Tuesday, paid a visit to the president-elect, Asiwaju Bola Tinubu, at…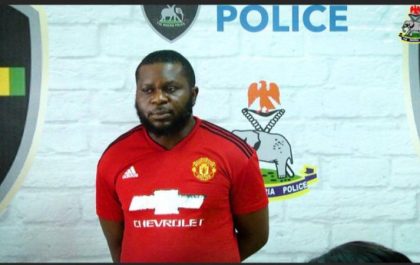 Cyber-crime: Nigeria/Australian Police nab serial fraudster in Abuja
5,098 Total Views Operatives of the Nigeria Police Force – National Cybercrime Center (NPF-NCCC) in partnership with South Australian Police have…