237 Total Views
The injury-time cleared candidate, David Lyon of the All Progressive Congress Party APC has been declared winner by the Independent National Electoral Commission, winner of the Bayelsa 2019 Governorship election.
Winning of Bayelsa state by the Progressive Party will mark the halt of the 20years dominance of PDP in the state. Lyon David of the APC took an early sweep on units expected to be PDP territory at the early hour of the collation, while Senator Diri came at a close range.
At end of the total exercise, Senator Diri of the People Democratic Party PDP pulls 143,172 votes, while David Lyon of All Progressive Party pulls 352,557 to become the new Governor-elect.
Related posts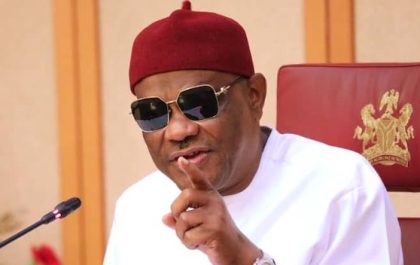 PDP waste N12.5bn in two months — Wike
4,029 Total Views Governor Nyesom Wike of Rivers State, on Wednesday, accused the People's Democratic Party, (PDP's) leadership of squandering N12.5…
Nigerian Army under-go massive shake-up ahead of May 29 hand-over
4,143 Total Views In a major shake-up, the Nigerian Army has redeployed 75 of its senior officers. But the redeployment will…