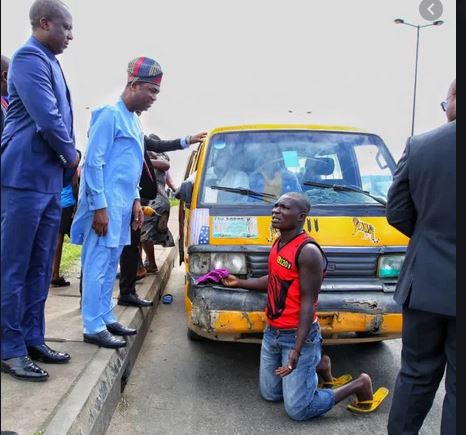 The Deputy Governor of Lagos host numbers of pressmen in celebration of his 59th birthday. During his media brief, he was asked questions pertaining to the activities of the National Union of road transport workers, most especially in Lagos, hear what he has to say;
Lagosians and Drivers complain about the extortion of the Agbero and so on. No matter what the government does, it seems it has not been able to solve that problem. What are the current efforts towards that?
We have all agreed that we live by the constitution and laws. The National Union of Road Transport Workers (NURTW) is actually a union recognised by law. I know some people say ban them, but the government must also be careful. When you just say arbitrarily ban them, what stops you from saying I want to ban Nigerian Medical Association (NMA)? Do you understand? There are times government and NMA have issues; does that mean they should be banned? They are expressing their opinion. They might be wrong or right but they have the right to express those opinions. And then remember these people (NURTW) are Nigerians; they are our brothers and cousins. So, one of the things we have been telling them is that if you are the Chairman in Ajeromi and we see that there are all sorts of contraventions in Ajeromi, we will remove you as a Chairman. We are not banning your union but it means you are incompetent. So, that is the outcome of one of the meetings we had with them, that if there's an infraction in any of the areas due to the executive in that area, then it should be dissolved. And then you know we complain about our society, why people fight on the road; we have all gone around the world and it is only here we see people fighting on the road and tearing clothes off themselves, why? That has to change, but changing that does not mean banning them. It is to make sure we find the time and interact with them, and say, 'look this is how its works'.
Remember during former (Governor Bola Ahmed) Tinubu's administration when we started BRT; it was a tug of war, but we took the union to Colombia to see how the union there metamorphosed into owning the BRT and so a lot of those blue buses at that time were owned by the union. We said, 'See you can send your children to school by this; this is a job you can say you are proud of.' Surprisingly they paid back the loans for the buses quickly. The same thing is happening in the abattoir (business); people say they don't want the machines, some of our brothers said it is un-Islamic that they want to kill the cow themselves. So, we went to Kenya and Tanzania and we saw Muslims killing in an automated way, and so they agreed. So, it is a matter of engaging people and letting them see the reason they need to change their attitude. That is our way of doing things, not just say put them away.
THE Lagos State Government banned commercial motorcycles from some roads recently and it threw many people out of work. Is the government considering re-permitting them to continue? There was also a rumor that the state was trying to set up its own commercial motorcycle business. Can you shed light on these?
We are not trying to set up our own. If you recall, we have a traffic law of 2010 that actually restricted 'okadas' (commercial motorcycles) and 'Keke Maruwa' (commercial tricycles) from 475 roads in Lagos. All the major high roads, expressways like the Lagos-Badagry, Funsho Williams, Alfred Rewane, and the bridges: Third Mainland Bridge and so on and so forth. So, that has always been there. What happened is that we went back to that, but we were as well noticing three things; the first is the usage of these tools by criminals, and secondly is even the rate of accidents.
We have 27 general hospitals and close to 2500 private hospitals. But, forget about the private hospitals; for public hospitals, we were seeing enormous deaths on the average of 20 in a month, because of 'Okada' accident, not just injury but death. So, the question was what should we do? Also, a report by the National Drugs Law Enforcement Agency (NDLEA) stated that 'Okada' was being used for gang activities and that even primary school pupils were being used to carry drugs.
So, no government will wait and say because people are making gain, the fact is you have to be alive to make money. If we had ignored the corruption of our children in primary school without doing anything, we would have been wrong. So, the ban was more because of security and protection of the environment and you would have noticed that it was not even across the state; it was for areas we were seeing that surge. One of the things we did was the release of the Bus Rapid Transit (BRT) buses.
Very soon, small buses will come in and then, of course, taxis. So, in building the taxis, one of the things we are trying to do is, how do we make sure that we are actually having production in Nigeria? So, we are talking to two companies and very soon you will see activities. How do we get vehicles that are made in Lagos and carrying Lagos' name? The cars being produced here; we have our children working there, and we are also learning. So, it was more of building a bigger cake and stopping crime.
Related posts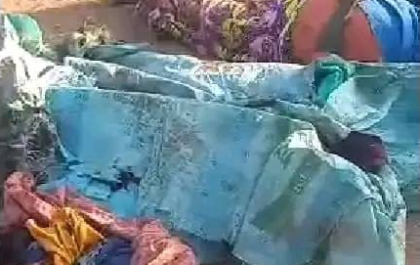 Civilian bombing Death toll in Kaduna rise to 85, NAF denies involvement
The death toll in the bombing of civilians by the Army at Tudun Biri Village in Igabi Local Government Area…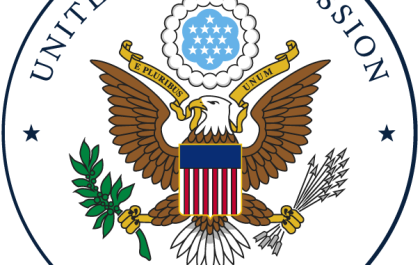 Over 150,000 Nigerians applying for US visa interviewed in 2023 — US Embassy
Chargé d'Affaires of the U.S., Embassy in Nigeria, Mr David Greene, has revealed that they have interviewed over 150,000 Nigerians…