138 Total Views
Reaction has continued to trail the shocking hack of Nigeria oldest bank First Bank Nigeria PLC, and split-transferred the sum of N16.2 million to different account with others banks.  The said hacker, a 67-year-old woman has been arraigned before the Lagos State Magistrate Court at Igbosere, Lagos, for allegedly hacking into a First Bank Plc account and stealing N16.2million.
But the question many likely customers of the bank has been asking via various social media pages has been, should we be worried? Yes, with such level of compromise, it is pretty reasonable to raise such a question. Perhaps, this might have been happening with account with large figures without been spotted by the forensic auditor's unit. The woman, Wuraola Folashade Oluloye, was arraigned on a five-count charge of fraudulent diversion, was arrested following a complaint from Solomon Akhanolu, Head of the Department of Forensic Auditors of First Bank.
In recent times, the cases of fraudulent activities associated with the bank has become a case too many. Recall that sometimes ago, there was a fraudulent case with some top managers of the Bank in collaboration with Olam staff, a fraud case of over N355million. One that implicated a contract staff of the bank, a dispatcher rider, Mr Darlington, who almost got killed in the cause of investigation. Till date, real perpetrators are still at large enjoying every freedom as if nothing has happened.
Another related case was that of the 26-year old staff of First Bank of Nigeria Plc, Anthony Oghenakhogie who was arrested and arraigned before a Lagos Magistrate Court for allegedly stealing the sum of N7,127,032 from the dormant accounts of three customers of the bank with ATM Card and fled to Accra, Ghana.
This year too, a Customer Relations Manager with the First Bank Plc headquarters, Lagos, Kehinde Adewuyi, 36, was also arraigned before a Lagos Magistrate Court for allegedly withdrawing the sum of N52, 628, 000 from his employer's account and converted the money to his personal use.
The accused was arrested by the police at the Lion Building Division, Lagos following a complaint by the management of First Bank Plc through the Head of the Forensic Auditors, Solomon Akhanolu and Owei Chris.
Sometimes last years, there was another case with one of the branch managers in Oshodi, Lagos, who pretend to be sick but eventually fled the country with millions of customers deposit. Nigerians are beginning to ask questions, which deserves honest answer by the entire management team of the bank.
While fraud cases cannot be completely eradicated banks across the globe, strict measure are needed to reduce the such act, less customer close or move their fund to a more secure bank, so as not to fall a victim of such horrible situation.
Related posts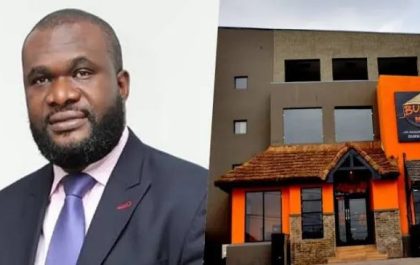 Controversy trails the death of Bukka-Hut Co-founder Laolu Martins
8,414 Total Views The co-founder and Executive Director of BHukka Hospitality Limited, owners of a restaurant chain, Bukka Hut, Laolu…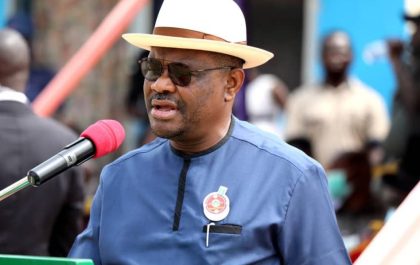 Wike's loyalist boycotts PDP Presidential Campaign Council
8,032 Total Views Governors in the camp of the Rivers State Governor Wike yesterday boycotted the inauguration of the Peoples Democratic…