8 things Lagos state filling stations must provide, as ban Lifted
1001newsng
0
2 min

read
250 Total Views
1. Firefighting equipment
2. Toilets,
3. Borehole and overhead water tank,
4. Changing room,
5. Office,
6. Water sprinkler,
7. Smoke/gas leakage detector
8. Close Circuit Television (CCTV).
Lagos state lift ban on Filling stations construction, gives new requirement to provide fire-fighting equipment, borehole, others
The Lagos State Government has lifted the ban on building of filling stations and issued fresh guidelines for their construction.
Physical Planning and Urban Development Commissioner Prince Rotimi Ogunleye told reporters yesterday in Alausa, Ikeja that under the new regime, safe and orderly siting of those outlets would be given priority.
Among the facilities to be provided at the outlets are firefighting equipment, toilets, a borehole and overhead water tank, changing room, office, water sprinkler, smoke/gas leakage detector and Close Circuit Television (CCTV).
The ban was imposed on April 26, 2017, to check proliferation of the outlets and the consequences on safety of lives and property, following fire caused by non-compliance with safety measures.
Ogunleye said investigation showed non-compliance such as siting of outlets in residential areas. This, he said, would be addressed by the guidelines that would be enforced by the Lagos State Building Control Agency (LABSCA).
He said: "The Lagos State Government is also concerned about improving the aesthetic value and efficiency of operation in the planning, building control and urban regeneration of the state."
The commissioner added: "Investors intending to embark on development of this nature and existing operators are directed to comply with the provisions of the reviewed templates.
"Investors are enjoined to apply for planning information from the Ministry of Physical Planning and Urban Development before embarking on any development in order to have first-hand information about the kind of development that can be done in a specific area of the state."
Planning information, he said, was free, adding that by this the ministry also provides information on land use zoning, permissible use, plot size, building coverage and height, deviation setback, airspaces and parking requirements.
Related posts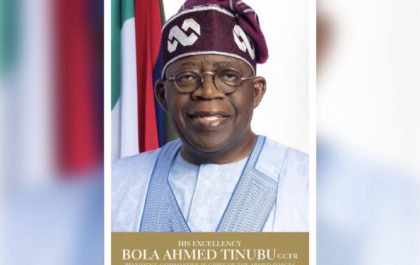 Return Nigeria to Independence/ Republican Constitution, NADECO writes Tinubu
1,654 Total Views The National Democratic Coalition (NADECO) on Tuesday wrote a letter to President Bola Tinubu, seeking Nigeria's return to…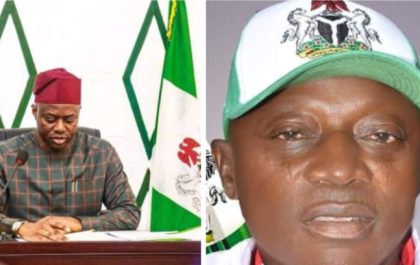 Why Seyi Makinde Sack PMS boss Auxiliary..
2,562 Total Views Following the clash of interest that ensued between the former Chairman of disciplinary committee of the Park Management…