211 Total Views
Human rights lawyer, Mr. Femi Falana (SAN), has called on President Muhammadu Buhari to stop various security agencies from further violating human rights in the course of carrying out their duties.
He said in a statement on Sunday that this had become necessary in view of the ban by the United States of America on the sale of arms to Nigeria over alleged continued violation of human rights under the Buhari administration.
Falana said though the basis for the ban on sale of arms by the US could be queried, the President should stop the violation of people's rights and also release all political detainees.
He specifically urged the President to order the release of the immediate past National Security Adviser, Col. Sambo Dasuki (retd.), who has been held in custody without a court order.
Falana said the release of Dasuki would allow the ex-NSA's trial for alleged diversion of arms funds to go on smoothly.
He said the government should obey the ruling of the ECOWAS Court ordering the release of the former NSA.
But the Senior Advocate of Nigeria explained that the order made by the ECOWAS Court should, however, not be viewed as exonerating Dasuki of the charges preferred against him.
Falana said, "With respect to the substantive relief, the ECOWAS Court held that the detention of Col. Dasuki without a court order could not be justified under the Nigerian Constitution and the African Charter on Human and Peoples Rights.
"Consequently, the court ordered the release of the applicant and the payment of N15m damages to him as reparation for the infringement of his rights.
"In reporting the judgment of the ECOWAS Court, the media conveyed the impression that that the Federal Government has been ordered to release the plaintiff unconditionally from further detention.
"Contrary to such misleading impression, the ECOWAS Court has not discharged and acquitted Col. Dasuki in respect to the criminal charges pending against him in the Nigerian courts. All that the court said was that the suspect be allowed to enjoy his human right to liberty within the context of the bail granted him by the trial courts."
Related posts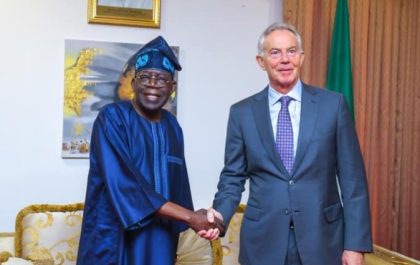 Ex-British PM Tony Blair pay to visits Tinubu in Nigeria
4,062 Total Views Former British Prime Minister, Tony Blair, on Tuesday, paid a visit to the president-elect, Asiwaju Bola Tinubu, at…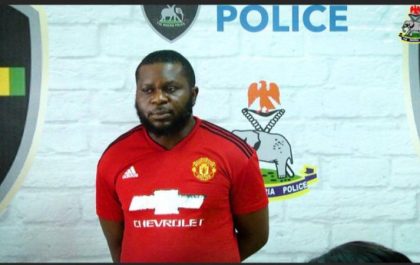 Cyber-crime: Nigeria/Australian Police nab serial fraudster in Abuja
4,130 Total Views Operatives of the Nigeria Police Force – National Cybercrime Center (NPF-NCCC) in partnership with South Australian Police have…