282 Total Views
A lorry ploughed into a busy Christmas market in Berlin on Monday, killing at least 12 people and injuring dozens more in what police said was a suspected terror attack.
Ambulances and heavily armed police rushed to the area after the vehicle mounted the pavement of the market in a square popular with tourists, in horrific scenes reminiscent of July's deadly truck attack in the French Riviera city of Nice.
"I don't want to use the word 'attack' yet, although there are many things pointing to one," Interior Minister Thomas de Maiziere told public television.
As witnesses described scenes of panic and carnage, police said at least 12 people were killed and 48 others were injured in the incident, which came less than a week before Christmas.
Australian Trisha O'Neill told the Australian Broadcasting Corporation she was only metres from where the truck smashed into the crowded market.
"I just saw this huge black truck speeding through the markets crushing so many people and then all the lights went out and everything was destroyed.
"I could hear screaming and then we all froze. Then suddenly people started to move and lift all the wreckage off people, trying to help whoever was there."
A German police spokeswoman told AFP that a man who was apparently driving the truck had been detained while the passenger was dead.
Police later identified the passenger as a Polish national.
Security sources cited by DPA news agency said that the man behind the wheel was an asylum seeker from Afghanistan or Pakistan who arrived in Germany in February.
The Polish owner of the lorry confirmed his driver was missing.
"We haven't heard from him since this afternoon. We don't know what happened to him. He's my cousin, I've known him since I was a kid. I can vouch for him," transport company owner Ariel Zurawski told AFP.
Lukasz Wasik of the same company said contact was lost with the 37-year old at around 3 pm (1400 GMT).
German authorities said there was no indication of "further dangerous situations in the city near Breitscheidplatz", where the suspected attack took place.
"We are investigating whether it was a terror attack but do not yet know what was behind it," a police spokesman said.
Chancellor Angela Merkel reacted quickly to the incident, with spokesman Steffen Seibert tweeting: "We mourn the dead and hope that the many people injured can be helped."
Source- The Nation International.
Related posts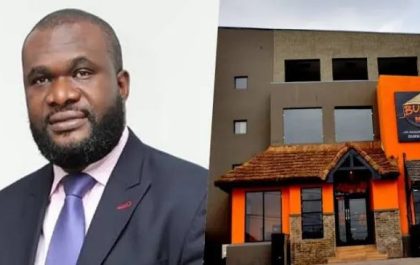 Controversy trails the death of Bukka-Hut Co-founder Laolu Martins
8,601 Total Views The co-founder and Executive Director of BHukka Hospitality Limited, owners of a restaurant chain, Bukka Hut, Laolu…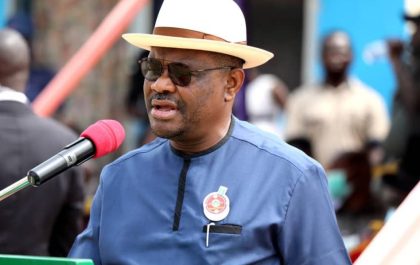 Wike's loyalist boycotts PDP Presidential Campaign Council
8,220 Total Views Governors in the camp of the Rivers State Governor Wike yesterday boycotted the inauguration of the Peoples Democratic…