453 Total Views
The plenary session of the Ondo State House of Assembly on Wednesday was on a smooth drive with members maintaining their sitting position, when suddenly a big snake joined the meeting. A ones peaceful session eventually turns a rowdy one, as members dash-out of the house building.
It was gathered that that the lawmakers scuttle for safety at the sight of the big snake falling from the ceiling right in the chamber, while the lawmakers were about to start proper the business of the day.
The session could not continue for fear of another snake incident in the chamber, this led to the abrupt adjournment of the sitting indefinitely until repairs would be carried out on the Assembly complex.
Confirming the development, the Chairman of the House Committee on Information, Mr Gbenga Omole, lamented that the Assembly complex was dilapidated, which gave room for reptiles and termites to invade in the chamber.
Omole stated, "Yesterday (Wednesday), when we were about to enter into plenary, a big snake ran out of the chamber, which disrupted our sitting, and we had to hurriedly leave the chamber.
"We were about to sit again today (Thursday) when the ceiling caved in directly where Mr Speaker was sitting; we were agitated and when we looked around, we saw the damage that termite had done to most of the wood work in the chamber.
"At that point, we had to adjourn the sitting. The chamber is no longer safe for legislative business and because of that, we decided to adjourn indefinitely. The House will be going on an indefinite recess.
"We need to intimate the state governor of this development and we have decided to meet him on this. Mr Governor is aware of the infrastructural decay here, because many things here are outdated and not too good for legislative business.
"As of now, the House has not been given the autonomy we are agitating for, because when this happens, we won't need to consult the governor to fix things. You know how things are being run presently; every arm of government needs to look up to the executive to get things done."
While appealing to Governor Rotimi Akeredolu to rescue the Assembly complex, Omole said there was a lot of legislative business before the Assembly, which needed urgent attention.
"When I said we are going on recess, we will continue to come to our offices but sitting in that chamber is what is not going to happen. We have written to Mr Governor for him to know what is happening here," the Assembly's spokesman added.
He stated that the snake was later killed but insisted that there were more reptiles in the roof of the chamber.
Related posts
Fuel Subsidy remover is insensitive, NLC kicks
2,087 Total Views The Nigeria Labour Congress (NLC), on Tuesday, expressed displeasure over the pronouncement by President Bola Tinubu that the subsidy…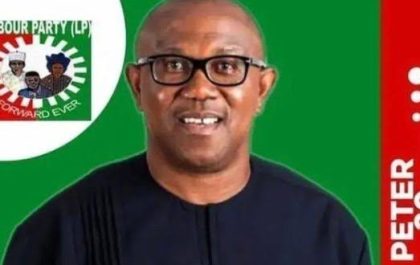 May 29: Labour Party fault Tinubu's speech, says its shallow, defective
2,097 Total Views The Labour Party (LP), has described as shallow and defective, the inaugural speech made by President Bola Ahmed…