209 Total Views
All roads leading to the ancient city of Ibadan, capital of Oyo State has been pen down by security men today, Saturday, January 12, 2018, as the leader of Oodua People's Congress (OPC), Otunba Gani Adams, is installed as the 15th Aare Ona Kakanfo (Generalissimo) of Yorubaland by the Alaafin of Oyo, Oba Lamidi Adeyemi.
It was gathered that major places within the metropolis are currently being secured by men of the Nigerian Army, Police, Department of State Security Services (DSS) and other local security personnel to forestall any possible security breach. The whole venue has been adequately secured to forestall any break down of law and order and to ensure the safety of lives and property of residents and guests who are billed for the epoch-making event in Oyo town. Especially since the state will be visited by high profile dignitaries billed for attendance, President Muhammadu Buhari, Vice president, Prof. Yemi Osinbajo, Asiawaju Bola Tinubu and other eminent Yoruba leaders, traditional rulers and chiefs from across Yorubaland and in the Diaspora would attend the event.
This is a milestone in the life of Adams, who started as a pro-democracy activist and turned leader of OPC. He was a part of the post-democracy movement in the 90s, as he served as the Public Relations Officer of Mushin Local Government chapter of the Campaign for Democracy (CD) in 1993. He is a foundation member of the OPC, a Yoruba nationalist organisation. He was the first deputy national coordinator and currently the national coordinator of the group. In 2000, under former President Olusegun Obasanjo, Adams was declared wanted by the police authorities for the alleged murder of Mr Afolabi Amao, a divisional police officer at the Bariga police station in Lagos. He was also accused of being behind the series of attacks carried out by members of the OPC in Lagos and other parts of the southwest. A year after he was declared wanted, Adams was arrested, paraded like a criminal and held in prisons. He was however released.
Likening his imprisonment to that of Nelson Mandela and Obafemi Awolowo, who were both political prisoners, Adams in 2015 said his offence was fighting for the interest of the Yoruba. Adams said his arrest and subsequent treatment by the police during the Obasanjo regime brought him to stardom. "I thank the former Lagos State Commissioner of Police, Mike Okiro, for declaring me wanted and subsequent arrest, because it turned out to be a blessing for me", the OPC leader said.
Born on April, 30, 1970, at Arigidi-Akoko, the present Akoko north-west local government area of Ondo State, Adams started his education at the Army Children School, Oturkpo, Benue State, before his father moved to Lagos, where he completed his primary education at Municipal Primary School, Surulere, in 1980.
He attended Ansar-Ud-Deen Secondary School, Randle Avenue, Surulere, and later went to train in furniture making and interior decoration, which he completed in 1987. Upon completion, he was employed by an Italian construction company, Visinoni Stabilini, Apapa, Lagos. He later resigned to start his own business.
Perhaps, to hush critics who tagged him an illiterate, Adams obtained diplomas at the International Aviation School, Ghana, and the Lagos State University (LASU).
Related posts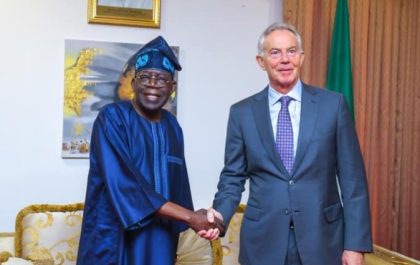 Ex-British PM Tony Blair pay to visits Tinubu in Nigeria
2,062 Total Views Former British Prime Minister, Tony Blair, on Tuesday, paid a visit to the president-elect, Asiwaju Bola Tinubu, at…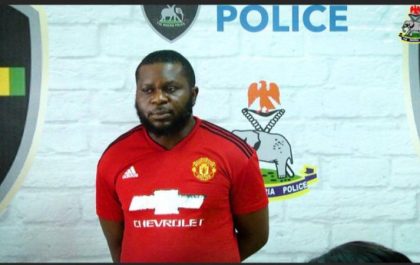 Cyber-crime: Nigeria/Australian Police nab serial fraudster in Abuja
2,129 Total Views Operatives of the Nigeria Police Force – National Cybercrime Center (NPF-NCCC) in partnership with South Australian Police have…