322 Total Views
Twelve notable PDP stalwarts dug it out for the presidential ticket of the party in Port Harcourt throughout Saturday night until yesterday when the final results were announced with ex-Vice President Atiku Abubakar emerging as the flag bearer. The question many are asking is the way forward for the remaining aspirants.
However, while some of the aspirants would simply go back to their businesses as they did when they tried for the presidency or other positions in the past, there were insinuations that others would fall back on the 'Plan B' which they worked on long before Saturday. Sources said part of the agreements reached in Port Harcourt is to give room for those who lost out to vie for other offices if they so wish. "Some of them may likely declare for senate before the Sunday dateline given by INEC and others would still have opportunity during replacement which is allowed in the Electoral Act and party guidelines," a source said.
Tambuwal
Many people thought that the PDP presidential ticket would be a fait accompli for Governor Tambuwal, considering how he somehow dumped what many first term governors do- working hard to get a second term, and moved ahead to vie for the presidency.
But sources said Tambuwal did not also believed in all what he was told by those who convinced him to go for the presidency;
According to them, Mannir Dan-Iya may have emerged consensus governorship candidate of the PDP in Sokoto, amidst mounting whispers that it is only a temporary treaty.
Perhaps that is why not much is being said about a Dan-Iya candidature. Rather, insinuations are rife that he is only safeguarding it for the state governor, Aminu Tambuwal, who is a presidential aspirant so that in the event he did not get the nation's number one position, he will fall back on the governorship ticket.
Dan-Iya is noted to be Tambuwal's staunch loyalist, perhaps the most dependable.
"For Tambuwal, a presidential aspirant, to be comfortable with the plan B, that is governorship seat, he needs somebody who is 100 percent loyal, who even after the conduct of the election would step down for another election. I think that was why he picked Dan-Iya," a source told Daily Trust.
Kwankwaso
Hours after the PDP presidential primaries, rumours filtered in Kano that Kwankwaso will now contest for Kano Central Senatorial seat to slug it out with ex-governor Ibrahim Shekarau who recently defected to the APC and picked the ticket.
A source within the Kwankwasiyya movement confirmed to that Senator Kwankwaso would run for the Senate again.
He said, "You know that similar method was adopted by Kwankwaso in the 2015 general elections when his then Commissioner of Works, Alhaji Abba Kabir Yusuf, purchased nomination form but later relinquished the contest for Kwankwaso.
"Information at my disposal revealed that Kwankwaso purchased two forms. One for presidential race and the other for the Senate and now that he has lost at the presidential primary level, he would now go for his plan B which is contesting for senate."
At present, Alhaji Ali Madakin Gini is the PDP candidate for Kano Central Senatorial zone.
If Kwankwaso decides to contest, sources said Madakin Gini would simply drop out of the contest.
Saraki
There have been series of insinuations about who picked the PDP Kwara Central senatorial ticket for 2019 on the grounds that the seat remains the exclusive preserve of Senate President Saraki should he decide to run again.
It has become a tradition in the state for another politician to hold the ticket for Saraki each time he showed interest in the presidential seat. The case, according to Daily Trust findings, is not different this time around considering that a man named Abdulrahman Babatunde Sidiq was announced on Thursday as the candidate for Kwara Central Senatorial district of the PDP.
Sidiq, a retired permanent secretary, is reportedly holding the ticket in trust for Saraki.
Now that the Senate president has lost the PDP presidential ticket to Atiku, there are speculations that he would fall back on the Senate ticket.
Dankwambo
Even before he failed to clinch the presidential ticket of the PDP, Governor Ibrahim Hassan Dankwambo of Gombe State has already made an arrangement to vie for the Senate in 2019.
Prior to the conduct of the presidential primary election last weekend in Port Harcourt where he polled 111 votes to finish 5th, the governor had already made his Commissioner of Special Duties, Alhaji Mohammed Usman Ribadu, to pick a nomination form for Gombe-North Senatorial District seat.
Daily Trust learnt that Ribadu, who was not known beyond Funakaye LGA where he held sway as chairman several times, had collected the nomination forms silently to avoid generating attention and emerged as winner being a sole contestant that vied for the ticket.
Our correspondent reports that Ribadu and Dankwambo came from the same Gombe-North senatorial zone.
One of the governor's aides confided in a phone interview that after failing to secure the presidential ticket, Dankwambo will now vie for the Senate seat come 2019.
"As I am speaking with you now, I am on my way to Abuja from Port Harcourt, but I can assure you that Governor Dankwambo's next plan, of course, is to contest for Gombe-North Senatorial seat," he said.
Also, Governor Dankwambo had made an arrangement with the gubernatorial candidate of the party in the state, Senator Usman Bayero Nafada, to swap positions in 2019.
According to political observers, it was the arrangement that made the governor to ensure Bayero's victory at the just concluded PDP governorship primaries despite stiff opposition from both within and outside the party.
Related posts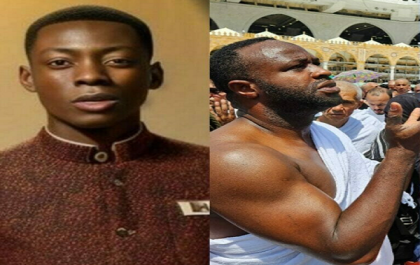 Muslim faithful yet profiting from Isese, Orisa mock Adebayo
3,659 Total Views Filmmaker Oladeinde Agbon aka Orisa has berated actor Femi Adebayo for clout chasing and feeding off from Yoruba…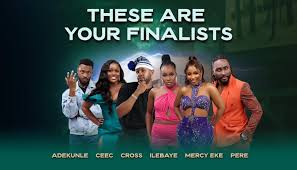 BBnaija: Meet Last Six finalists
1,885 Total Views Big Brother Naija All Stars edition has entered its ultimate week with six finalists set to have a…