The Peoples Democratic Party Presidential Aspirants are not leaving anything to chances as they all have been jumping from pillar to pole in an effort to secure the endorsement of the top guns in the society. Attahiru Bafarawa, Ibrahim Dankwambo and Senate President Bukola Saraki, appear to be competing for the endorsement of retired leaders of Nigeria, hopping from Minna to Abeokuta, where coincidentally the ex-leaders have their homes on the hilltop.
Only one PDP presidential aspirant has made a distinctive difference: adding former President Goodluck Jonathan to his endorsement itinerary. The others have made Minna and Abeokuta hilltop palaces, their favourite destinations.
Senate President Saraki, who is still coy about his presidential ambition, was the second among the latter group to join the endorsement train to the hilltops, when he visited former military president General Ibrahim Babangida on Wednesday 8 August.
Former governor of Sokoto, Bafarawa had beaten him to the front seat, when he visited Obasanjo on Sunday 5 August. As he confessed, he had learnt from Obasanjo leadership school in the past, a lesson that made him to save about N11.5 billion in his state, which he bequeathed to his successor. He came to learn more as he hoped to clinch the PDP presidential ticket to square up to incumbent President Muhammadu Buhari in next year's February election.
Obasanjo, who considers himself probably the best leader Nigeria ever had, even gave his guest some extra leadership lessons. He charged Bafarawa to strengthen the leadership qualities he identified in him, including humility, diligence, selflessness and lack of discrimination
Saraki followed on Wednesday 8 August to the Minna Hilltop home of Gen. Babangida.
In a tweet about his mission, Saraki said he "Dropped in to pay my respects to General Ibrahim Badamasi Babangida. Always happy to be with a father and leader".
On Monday, Saraki surfaced in Abeokuta to meet former President Olusegun Obasanjo, who has floated his own party and has turned himself into a rallying force for anti-Muhammadu Buhari politicians. Cornered by media men on the purpose of the visit, he dropped a not too-honest excuse. He said he came to see the grand Olusegun Obasanjo Presidential Library, which was formally opened last year.
"You know I missed the official opening of the library and that is why I have decided to come and see the place and honestly it is beautiful. We are very proud of what he has done here," he said.
A day after Saraki left Abeokuta, Gombe governor, Ibrahim Dankwambo also came knocking at Obasanjo's hilltop home, along with a retinue of aides. The two-term governor and former accountant-general of the Nigerian federation is the latest declarant for the highest position in the land.
He is expected to jet to Minna Hilltop soon, following the trail of other aspirants.
Atiku Abubakar, another presidential aspirant who paid a second visit to Babangida on 2 July and had used all available fora to earn Obasanjo's blessings got his hope dashed when Obasanjo openly opposed his ambition.
Obasanjo said Atiku should never count on his support.
Related posts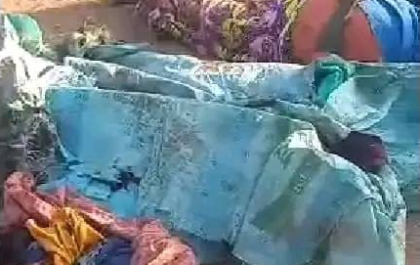 Civilian bombing Death toll in Kaduna rise to 85, NAF denies involvement
The death toll in the bombing of civilians by the Army at Tudun Biri Village in Igabi Local Government Area…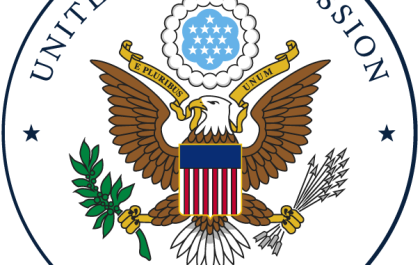 Over 150,000 Nigerians applying for US visa interviewed in 2023 — US Embassy
Chargé d'Affaires of the U.S., Embassy in Nigeria, Mr David Greene, has revealed that they have interviewed over 150,000 Nigerians…