1,160 Total Views
Babajide Sanwo Olu pays a condolence visit to Kolade Johnson (the guy that was shot by trigger happy policeman at Onipetesi, Lagos last Sunday, March 31, 2019) parents.
Sanwo-Olu who condemned extra judicial killings, said he will work with the security agencies to ensure avoidable death of citizens does not happen again.
''I know that the 21st century policing should thrive more on intelligence gathering, tactical operations, which will bring about clinical execution of assignment. With this in mind, our security operatives should adopt modern techniques in fighting crimes so as to reduce incidents of avoidable deaths especially of innocent youths''. Sanwo-Olu stated.
According to Sanwo-Olu, ''it is gratifying to note that the police authorities acted promptly. We read in the news that they have dismissed the officer who allegedly fired the shot that killed Mr. Johnson. This shows to us that we are not living in Banana Republic. We live in a society where justice and equity should be the order of the day.''
Responding on behalf of the family, Alhaji Oluremi Lukmon who expressed surprise at the visit of Mr. Sanwo-Olu described it as a soothing balm, which the family needs in their moment of grief.
Alhaji Lukmon noted that the death of their son was painful to his family and friends, but it will serve as an eye opener for the country on the need to reorganize how the nation's security operatives, especially the police operate.
He appealed to the Governor-elect to pay special attention to the security of lives of the citizens when he eventually assumes office.
Mr. Sanwo-Olu later joined members of the family and well-wishers to offer prayers for the repose of the soul of Kolade Johnson.
Related posts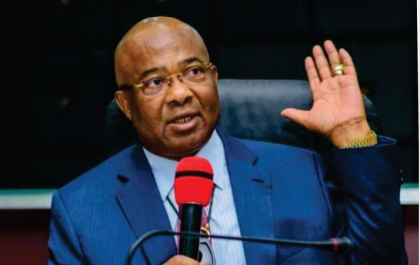 Uzodimma: Vow to bring Killers of security operatives at Ehime Mbano to book
2,400 Total Views Governor Hope Uzodimma has assured the public that those behind the Tuesday killing of security operatives at Ehime…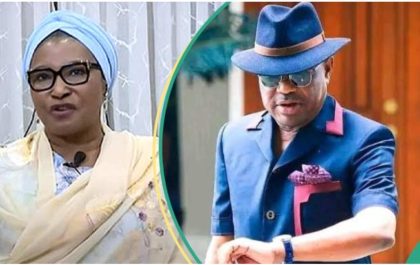 FCT Minister answerable to President alone, N'Assembly — Falana, Adegboruwa
3,309 Total Views Senior Advocates of Nigeria, Femi Falana and Ebun-Olu Adegboruwa, have waded into the dispute between the Minister of…