210 Total Views
Few hours after the controversial Nike advert, when Cristiano Ronaldo rated himself above Lionel Messi stating that there is nobody in the world with his 'talent, dedication or work ethic' and insisted no-one can be compared with him, he did another magic against Girona scoring four goals in just one match. During the earlier mentioned interview Ronaldo said: 'In the beginning I was dreaming to be best player in the world.
Friends of mine, they look at me like, "what are you talking about?" I played for fun, for a joke, but in my mind I think that potential started in Manchester, that's when I started to believe.
'I don't see many people with my talent, my dedication, my work, my ethic of football. No-one is going to be compared with me, no-one is going to be Cristiano Ronaldo. You're going to be yourself, I'm going to be myself.'
Ronaldo has scored 562 goals in 753 career matches, a remarkable return, and has more than one goal a game in his time at Real Madrid.
Ronaldo action on Sunday evening, when Los Blancos host Girona proves his argument right as he net four goals close marking the laliga top goal scorer with just three goals to catch up on him.
Madrid are currently third on the table, way off the pace of Barcelona despite their talisman being in fine form.
Ronaldo has an impressive 13 goals in just his last seven appearances across all competitions, scoring at least once in every match.
Related posts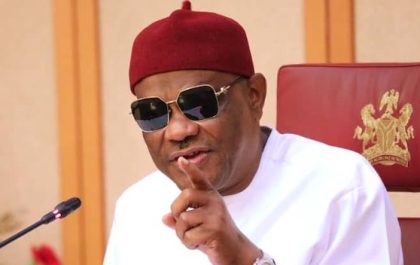 PDP waste N12.5bn in two months — Wike
2,427 Total Views Governor Nyesom Wike of Rivers State, on Wednesday, accused the People's Democratic Party, (PDP's) leadership of squandering N12.5…
Nigerian Army under-go massive shake-up ahead of May 29 hand-over
2,541 Total Views In a major shake-up, the Nigerian Army has redeployed 75 of its senior officers. But the redeployment will…