Professor in charge of Imo's Election should be disrobed, says Okorocha
1001newsng
0
3 min

read

Governor Rochas Okorocha has again reiterate his stand as regards whether he won the election or not. Recall that he was controversially declared the winner of Imo West senatorial district election but has been denied his certificate of return by the electoral body over claims that he forced the returning officer to declare him winner under duress.
However, speaking to State House correspondents after the meeting with President Buhari on Monday, he maintained that he was the duly elected winner of the election. He said: "As it stands today, I am just waiting patiently for the release of my certificate of return for an election that I duly won, and I am hoping that INEC will release my certificate of return. I have not contravened any section of the constitution and I have not done anything wrong not to be given my certificate. I pray and hope INEC would do what is just and what is right."
Asked whether he discussed the issue with the president, the Governor said it was not necessary because the matter was a straight forward matter.
He argued: "I don't think that would have been necessary to do because it's a straight forward matter. INEC conducted the election, results were declared. The returning officer declared the results and I won, only, one week later to hear that somebody wrote a petition that he issued that "I say where? Was it in his private house or was it in the collation centre? It is the collation centre. SSS were there, police were there, international observers, INEC officials and many others.
"So, who actually put him under duress? The man has not been able to say that. Nobody has ever sent a statement about that but think INEC would want to do the right thing very very soon.
"Now, in the same way, the governorship candidate of PDP never won that election because the election flouted section 179 of the constitution of the Federal Republic of Nigeria which says that you must have the highest votes and you must have 25 per cent in two third of the local governments.
"Now, this gentleman who was declared the winner by the same INEC had 135,000 votes from 24 local government but had over 130,000 votes from his three local governments. Of course, you know, he didn't win that election.
"But even at that, we had the highest mark, the Returning Officer of INEC was never patient to even calculate to know that it was 200,000 votes where there supposed to be a rerun, also flouting that basic constitution of the federal republic of Nigeria which says you must have 25 per cent in two-third, he doesn't have it.
"So, as far as I am concerned, there will be a rerun in Imo State and the Prof that did that should either be disrobed as a professor and he should be charged for that serious offense of not respecting the constitution of the federal republic of Nigeria.
"What this means is that someday, one crazy person might just walk on the street and take one mad man, give him result sheet and declared him the winner even if the man did not belong to a party.
The Governor made his desire known after the visit on Monday to President, that he is patiently awaiting his certificate of return from the Independent National Electoral Commission (INEC).
Related posts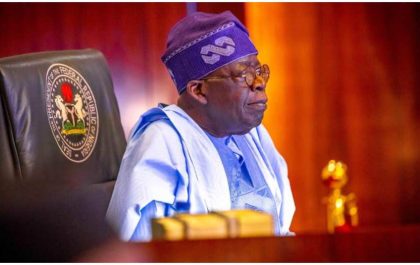 N27.5trn 2024 budget will transform Nigeria – FG
The Federal Government has assured Nigerians that the N27.5 trillion 2024 budget presented by President Bola Tinubu to the National…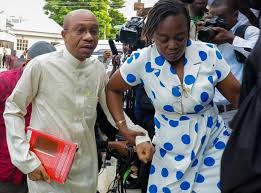 Emefiele head back to Kuje Prison, fails to perfect bail conditions
Former (CBN) Governor Godwin Emefiele has not been able to perfect the N300 million bail granted him by a High…