275 Total Views
PRESIDENT Muhammadu Buhari yesterday mourned literary icon Gabriel Imomotimi Gbaingbain Okara, who passed on few weeks to his 98th birthday.
A source close to the family said the celebrated poet and novelist died yesterday in his sleep at his residence at Okaka Estate, Yenagoa, the Bayelsa State capital.
Mourning the passage of Okara, the President, in a statement by his Special Adviser on Media and Publicity, Femi Adesina, commiserated with the deceased immediate family and the people of Bayelsa State.
The statement reads: "On behalf of the Federal Executive Council (FEC), the President extends heartfelt commiserations to the Okara family, the government and people of Bayelsa State, the literary community and all who drank from the writer's fountain of knowledge.
"As a dedicated and well-published writer in all the literary genres, President Buhari, believes Okara, who was deservedly known as the 'founder of Modern African literature' will be fondly remembered for his immense contributions to the development of African literature, drawing on experience from his native Ijaw language.
"The President extolled the great story-teller whose powerful use of imagery and symbolism in his literary writings helped the world to appreciate and understand the richness, complexities and uniqueness of the African heritage and culture."
Born on 24 April, 1921, in Bumoundi in Yenagoa, the prize-winning poet had verse in his works translated into several languages in the early 1960s.
As an elder statesman of Nigerian literature, the late Okara was the first modernist poet of Anglophone, who literary career spanned six decades.
After leaving school, the late Okara wrote plays and features on radio programmes. In 1953, his poem: "The Call of the River Nun" won an award at the Nigerian Festival of Arts.
Some of his poetry works were published in the literary magazine Black Orpheus, and by 1960, he had won recognition as an accomplished literary craftsman.
In April 2017, the Gabriel Okara Literary Festival was held at the University of Port Harcourt in his honour.
In both his poems and his prose, Okara draws on African thought, religion, folklore and imagery, and he has been called "the Nigerian Negritudist".
Some of his works include: "The Voice (1964)"; his award-winning poetry, published in "The Fisherman's Invocation (1978)"; "The Dreamer" and "His Vision (2005)" among others.
Related posts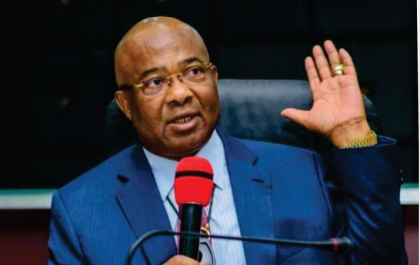 Uzodimma: Vow to bring Killers of security operatives at Ehime Mbano to book
2,437 Total Views Governor Hope Uzodimma has assured the public that those behind the Tuesday killing of security operatives at Ehime…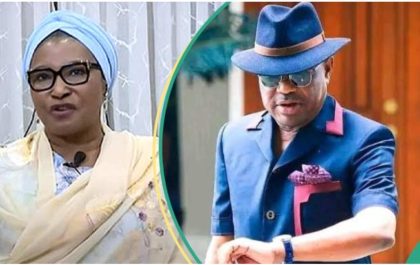 FCT Minister answerable to President alone, N'Assembly — Falana, Adegboruwa
3,346 Total Views Senior Advocates of Nigeria, Femi Falana and Ebun-Olu Adegboruwa, have waded into the dispute between the Minister of…