Heritage, Polaris Bank lined-up for possible merger with Firstbank
1001newsng
0
2 min

read
122 Total Views
Another breeze of merger may yet be witnessed by Nigeria as Heritage and Polaris bank linked with an underground arrangement to join business with Nigeria oldest bank, First Bank. FBN Holdings has, on Friday, confirmed the Thursday, 12 March 2020 story titled, "First Bank Set to merge with Heritage Bank, Polaris Bank".
In a notice to the Nigerian Stock Exchange (NSE) on Friday, March 13, 2020, signed by Seye Kosoko, Company Secretary, FBN Holdings Plc, did not deny or confirm the newspaper report on the proposed acquisition.
In the note, titled, Re: Request For Clarification- "First Bank Set To Merge With Heritage Bank, Polaris Bank", FBNH said the bank, like any other serious financial institution of its stature, will always be a reference point because of its size, liquidity and systemic importance.
FBNH said, "With respect to the online publication on the largest subsidiary of FBN Holdings Plc, First Bank of Nigeria Limited by Independent Newspapers Limited dated 12 March 2020 captioned "First Bank Set to merge with Heritage Bank, Polaris Bank", we wish to state as follows in line with Rule 17.10 of the Rulebook of the Exchange 2015 that:
"Recent events in the industry have thrown up mergers and acquisition opportunities for banks.
"There would always be speculation on First Bank's involvement on account of its size, liquidity, systemic importance and historic support in backstopping the industry. Inorganic growth remains a strategic consideration for all financial institutions, but from First Bank's perspective, will only be considered when it is value accretive to shareholders and other key stakeholders.
"Similar to other Nigerian banks, First Bank continues to scan sub-Saharan Africa in general for potential acquisitions.
"FBN Holdings Plc is mindful of its responsibilities as a Premium Board listed company and will make appropriate disclosures should it find such value."
Daily Independent had reported on Thursday that Nigeria will soon witness an­other round of merger and acquisition in the banking sector as financial advisers are putting finishing touches to a merger arrangement be­tween First Bank of Nigeria, Heritage Bank and Polaris Bank.
A source privy to the merger informed Daily Independent that both Polaris and Heritage have been looking for a worthy bank to do busi­ness with as they have been told by the apex bank, the Cen­tral Bank of Nigeria (CBN), after a round of stress test in banks last year to shape up or lose their licence.
The source also informed that these three entities are vigorously pursuing the merger and acquisition talks across all available means.
Related posts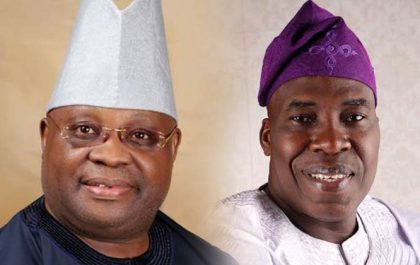 Leadership tussle in Osun PDP Camp intensifies as Okowa led team hit the rock in resolving issues
6,060 Total Views Crisis continue to rock the PDP camp in Osun. A fresh spirited effort to resolve the crisis rocking…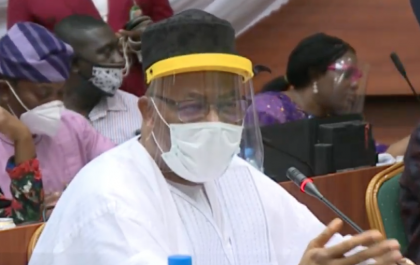 APC Chairman Adamu turn back on Akpabio after Forged Primary result leaked
7,739 Total Views The National Chairman of the All-Progressives Congress (APC), Adamu Abdullahi has withdrawn from a suit filed against the…