306 Total Views
There is currently panic in the country as popular money Ponzi scheme called MMM has frozen all confirmed Mavros.
According to a circular sent out to all user late hours yesterday, December 12, all money has been frozen for a month. The circular however calmed the participants down, saying it is to help prevent any problems during the New Year season. And also to tackle the media propaganda that has been going on in the country.
Dear members!
As usual, in the New Year season the System is experiencing heavy workload. Moreover, it has to deal with the constant frenzy provoked by the authorities in the mass media. The things are still going well; the participants feel calm; everyone gets paid – as you can see, there haven't been any payment delays or other problems yet – but!.. it is better to avoid taking risk. (Moreover, there are almost three weeks left to the New Year.)
"Hence, on the basis of the above mentioned, from now on all confirmed Mavro will be frozen for a month. The reason for this measure is evident. We need to prevent any problems during the New Year season, and then, when everything calms down, this measure will be cancelled.
We hope for your understanding.
Related posts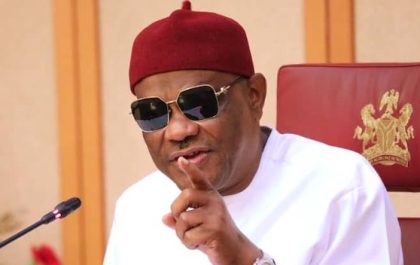 Wike replies PDP, Ortom won't appear before disciplinary committee
3,367 Total Views Governor Nyesom Wike of Rivers State has faulted the National Working Committee (NWC) of the People's Democratic Party…
APC loses Zamfara to PDP
2,367 Total Views Governor Bello Matawalle of Zamfara state has lost his seat to the opposition People's Democratic Party governorship candidate,…