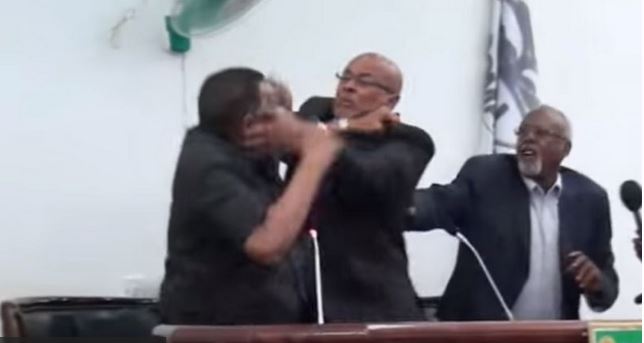 241 Total Views
Media space on Saturday was on fire shortly after the release of a viral portraying Somalia President and Deputy in fisticuffs exchanging blows.
A quick look at the first few seconds of the video showed that the words "Shirgudoonka; Golaha wakiilada" appeared on an inscription in front of the subjects in the video. When translated via Google translator, it was returned as "The Speaker of the House of Representatives."
The publishing website has ceased to exist. However, the webpage of the report was retrieved using the internet archive, Way Back Machine which made eight captures of the webpage between September 13 2015 and August 23, 2016.
The report claimed "Mohamed Farah, the first deputy parliament speaker spoiled the image of Somaliland in the face of the international community as he tried to stage a coup" in the parliament before he was 'challenged' by the speaker of the parliament, Abdirahman Mohamed Abdullahi.
It was reported that House of National Assembly was debating the transfer of SL's Berbera Oil Terminal which the house previously voted against its privatization when the brawl ensued between the speaker and his deputy.
The said video is not of Somalia as widely claimed but from Somaliland, a state which self-declared independence after the collapse of the President Siad Barre-led Somali government on May 18, 1991, but still internationally considered to be part of Somalia.
And that the video which first appeared on the internet in 2015 showed the Speaker of Somaliland's parliament, Abdirahman Mohamed Abdullahi (popularly referred to as Irro) exchanging fisticuffs with the first deputy parliament speaker, Mohamed Farah.
Thus, the claim that the president of Somalia and his vice/deputy exchanged blows is false, fake and misleading.
Related posts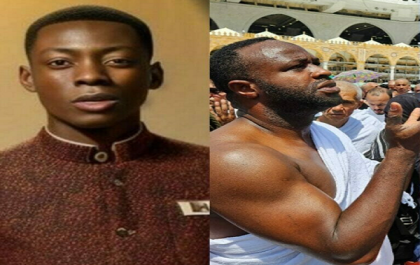 Muslim faithful yet profiting from Isese, Orisa mock Adebayo
2,196 Total Views Filmmaker Oladeinde Agbon aka Orisa has berated actor Femi Adebayo for clout chasing and feeding off from Yoruba…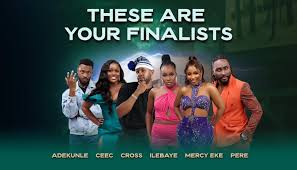 BBnaija: Meet Last Six finalists
423 Total Views Big Brother Naija All Stars edition has entered its ultimate week with six finalists set to have a…