194 Total Views
As much as the LASTMA official menace on the road can be very tiring and annoying, one cannot underestimate the good job done by these men in ensuring smooth driving along our roads. Unfortunately for one LASTMA official while discharging his assigned duties was hit into the lagoon by an unidentified driver, who was over speeding on the Third Mainland Bridge. Kehinde Sonaike, a senior traffic law enforcement officer from Zone 11, landed inside the lagoon.
He was rescued by four fishermen the incident occurred around 11am near Adekunle, Lagos Mainland. The driver, realizing the gravity of his action, ran away with his vehicle.
The LASTMA car 058 with number plate RTM 165 LA was damaged in the process. The windscreen was shattered and the driver's and passenger's sides behind the driver were damaged.
Sonaike was taken to Gbagada General Hospital, Gbagada where he was stabilised. He was later taken to LASTMA Clinic in Oshodi.
The senior traffic law enforcement officer said, that he was going to Adekunle from Iyana-Oworonsoki on patrol when he saw a man with his broken-down vehicle.
Sonaike said: "Our jobs include assisting people with broken down vehicles to get it to work or call a towing vehicle from our nearest office to help move those vehicles off the road, so as to avoid gridlock.
"But, on my way, I saw a broken-down vehicle, I came down from the vehicle and put on my hazard light so that I could assist the driver. As I was assisting the man, a vehicle came and hit me, then fell off from the Third Mainland Bridge into the lagoon. I can swim a little, but the fishermen rescued me. They were about four."
LASTMA General Manager Olawale Musa decried the action of the driver.
Related posts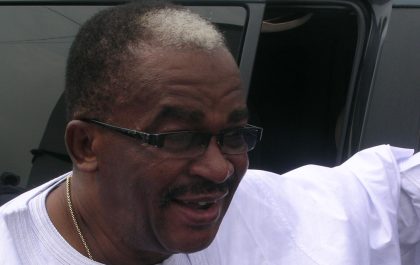 Former-Chief of General Staff, Oladipo Diya, is dead
740 Total Views Nigeria's former Vice President, General Donaldson Oladipo Diya is dead. Diya died at the age of 79. He…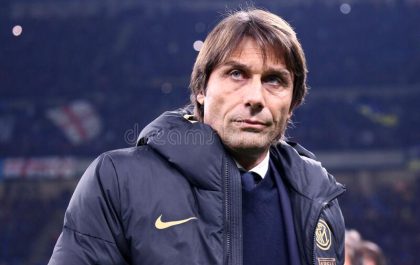 Conte, bid farewell to Tottenham as Manager
744 Total Views Manager Antonio Conte has left Tottenham Hotspur by mutual consent after 16 months in charge. Conte called the…