178 Total Views
One days like these, poetic quotation like "The Rich also Cries" are easily remembered. In a sad but true news that broke out over the weekend, it was reported that the FORMER Edo State Governor Lucky Igbinedion has lost his second son, Osaretin Igbinedion and nephew, Esosa Onyemwense, to a ghastly motor accident in the United States.
Osaretin, accompanied by his cousin, Esosa, in his car, around 3:00 am on Saturday, February 16, in Houston, Texas, ran into an 18-wheeler vehicle, and both of them died in auto crash.
Osaretin, who schooled abroad, graduated at the University of Pittsburgh's College of Business Administration with a degree in marketing, with a minor in economics.
He later acquired a Masters degree in International Management from the Northeastern University.
Much has not been revealed so far, as regards the actual cause of the tragic incident. The sad development had brought torrent of condolences to the Igbinedion family, who had since been thrown into mourning.
Related posts
Oyo: Kidnapper abandon weapons, Army beret as Amotekun comb forest
6,567 Total Views The Oyo State wing of the Southwest Security Network codenamed Amotekun Corps has recovered AK-47 rifles, military camouflage…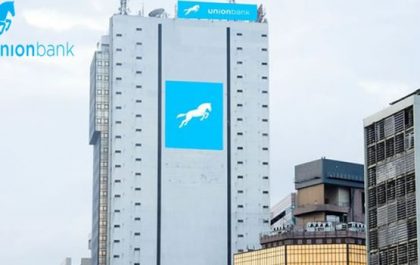 The World's Best Banks 2022: Union Bank of Nigeria Receives High Ratings in Five Euromoney Market Leaders Rankings
12,612 Total Views Lagos, Nigeria – Union Bank of Nigeria is pleased to announce that it has received high ratings in…