Lagos-Ibadan Expressway: No Motorist will suffer, if they obey road diversion signs
1001newsng
0
2 min

read

Federal Road Safety Corps (FRSC) said on Monday that no motorist would suffer on the Lagos-Ibadan Expressway, if they obey lane discipline and diversion signs.
The affected road portion to be closed to traffic from Kara Bridge inward Berger and from Berger inward Kara Bridge, amounts to about 1.4 kilometres of the 127.6 kilometres.
Both the Lagos State Traffic Management Authority (LASTMA) and its Ogun State counterpart had issued a travel advisory, detailing alternative routes that could be used by motorists.
FRSC's Acting Sector Public Education Officer, for the Lagos Sector, Ms Bisi Sonusi, said the command, in partnership with the FRSC Ogun Sector and other traffic control agencies, had lined up activities to mitigate motorists' hardship on the corridor.
Ms Sonusi said traffic inward Lagos was still a moving traffic, though heavy. Outside Lagos, she said, was free.
FRSC's Acting Sector Public Education Officer added some officers would work also at nights, if traffic extended to a late period.
According to her, the corps has also withdrawn officers from other component commands to join in the work.
Apart from tow trucks, FRSC is also in partnership with local divers to assist in search and rescue in case of any accident and in case anyone drowns.
Also, the Federal Controller of Works in Lagos Mr. Adedamola Kuti as assured motorists that with the elaborate traffic management by all agencies of government, motorists should have no trouble on the road.
Kuti, who spoke in Lagos, said the project, which began in 2013 and earlier scheduled to end in 2017, would now be completed by 2021/22, because the Muhammadu Buhari administration expanded its features.
He listed the additional features to include underpasses, footbridges, flyovers, toll plazas and road expansion. These features, he said explained why the project is still 40 per cent completed.
Related posts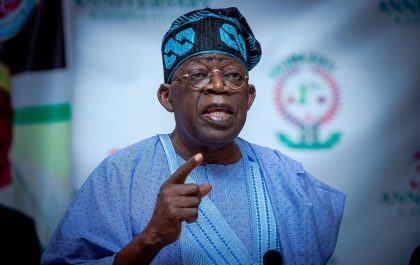 Tinubu confidence of building trillion-dollar economy leveraging on our population
President Bola Tinubu has expressed confidence that leveraging the nation's population and resources, with main focus on unleashing Nigeria's full…