192 Total Views
A pastor identifies to be a Deeper Life Bible Church member with the name Tunde, has reportedly commits suicide after been defrauded N600,000 by an unidentified man. The incident, the incident, which occurred on Friday, threw the whole Atala community into confusion.
According to people in the community, Tunde started a Thrift Contribution business two years ago, after he was sacked from his former company.
On the fateful day of the incident, the deceased sent his wife on errand, but before she returned, Tunde had emptied a bottle of Sniper into his mouth. The wife returned to meet him writhing in pain.
The wife later told people that she returned to find Tunde writhing on the ground. She raised the alarm, alerting other members of the community.
Tunde was rushed to a private hospital, where he was confirmed dead.
New Telegraph learnt that after Tunde was confirmed dead, his wife wept uncontrollable. Some residents described the pastor as an easy-going person in the community.
One of the neighbours, who spoke on condition of anonymity, said he was in his apartment on the fateful day, when he heard the cries of Tunde's wife. He noted that the woman was screaming for help, causing him and other tenants to dash out.
The neighbour added: "I have not heard the woman scream in that manner before. It was unusual. It was when I and other neighbours rushed towards her that we saw the husband on the ground, writhing in pain. We rushed him to the hospital. It was when we got to the hospital that we discovered that he took Sniper.
"The doctor said there was nothing he could do at that particular time. We lost him. The deceased was working in a reputable organisation before he was sacked. In order not to remain idle, he took to thrift collection, and he was doing well. But he was defrauded of his clients' money. I believe that he took his life because he didn't want to be put to shame. But killing himself was not the solution. I pray his soul will rest in peace."
Another neighbour, who gave his name simply as Bayo, said: "The death of the pastor was unfortunate. I believe if he had shared the issue with some of his co-pastors, at the church, they probably would have come to his aid. But the action he took was not the best solution to the problem. I pray that God will receive his soul and take care of the family he left behind."
Related posts
Fuel Subsidy remover is insensitive, NLC kicks
2,334 Total Views The Nigeria Labour Congress (NLC), on Tuesday, expressed displeasure over the pronouncement by President Bola Tinubu that the subsidy…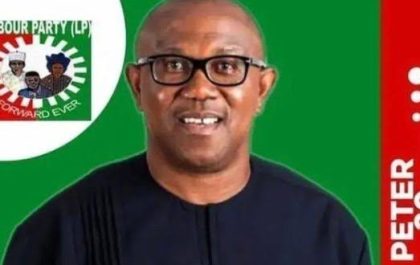 May 29: Labour Party fault Tinubu's speech, says its shallow, defective
2,344 Total Views The Labour Party (LP), has described as shallow and defective, the inaugural speech made by President Bola Ahmed…