236 Total Views
Nigerian workers might soon be in jubilation mood if all said, is done and approved by all parties involved in the passing to law the implementation of the new minimum wage. FEC on Wednesday approved April 18, 2019, as the effective date of the new national minimum wage of N30,000. This might translate into lonesome accrued arrears payment from April till date to all civil servant both at the state and federal level.
The council meeting presided over by Vice President Yemi Osinbajo at the presidential villa, Abuja also directed the National Wages and Salaries Commission to communicate the template of the approved consequential increases in salaries to state and local governments as advice.
Minister of Labour and Employment, Dr Chris Ngige, told State House correspondents that April 18, 2019, effective date conforms with the date of the signing into law of the Act.
He also revealed that FEC has directed that the payments should be made by the end of December 2019.
He explained: "Today, we sent to the Federal Executive Council our report and the reconciliation that was done last week between the organised labour and one federal government of Nigeria on the issue of the new national minimum wage which has been fixed at N30,000 a month and the consequential adjustment that were made to salaries and wage structures of the public service thereto.
"You will remember that last week when I briefed the press, I told you that the salaries and wage structure are compartmentalized into four class – health, armed forces service, research institutes and the paramilitary.
"So, they have percentage increase in their wage structure, and for emphasis the 07 compartment received 23.2 percent rise; grade level 08, 20 percent; grade level 9, 19 percent; grade level 10-14, 16 percent, and grade level 15 and 17, 14 percent in the CONPPS which is the pure civil service structure and agencies earning the same wages as those in the public service.
Related posts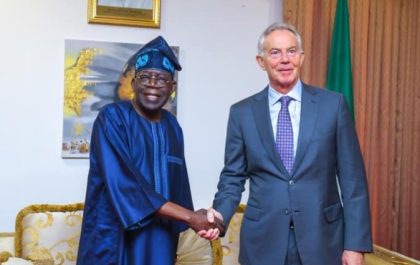 Ex-British PM Tony Blair pay to visits Tinubu in Nigeria
3,846 Total Views Former British Prime Minister, Tony Blair, on Tuesday, paid a visit to the president-elect, Asiwaju Bola Tinubu, at…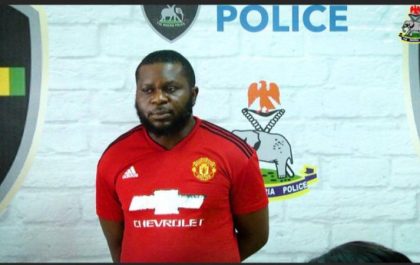 Cyber-crime: Nigeria/Australian Police nab serial fraudster in Abuja
3,914 Total Views Operatives of the Nigeria Police Force – National Cybercrime Center (NPF-NCCC) in partnership with South Australian Police have…