1,802 Total Views
The age-long Itsekiri Kingdom in Delta State opened a new chapter yesterday with the unveiling of a prince as Olu of Warri-designate.
As reported exclusively by this newspaper, Prince Utieyinoritsetsola Emiko, 37, a son of the 19th monarch, Ogiame Atunwase, was unveiled as the 21st Olu-elect of Warri, following the announcement of the death of the 20th Olu, Ogiame Ikenwoli. After his public presentation, he went into 30-day seclusion.
The official, Johnson Atserunreleghe, who announced the monarch's passage, said the kingdom will go into three months mourning of the departed king during which time there shall be no celebration.
Many Itsekiri people converged for the National Assembly at Ode-Itsekiri as early as 8am to witness the ceremony.
The Iyatsere announced the new Olu, a product of Case Western Reserve University, Cleveland Ohio at about 11:50am to a cheering crowd of Itsekiri youths, women and elderly.
The declaration was accompanied by 20 mortar salute (one for each of the past Olus that have ruled) and chant of Alejefun.
Prince Emiko's glowing biography was then read by his younger brother, Prince Toritseju.
Related posts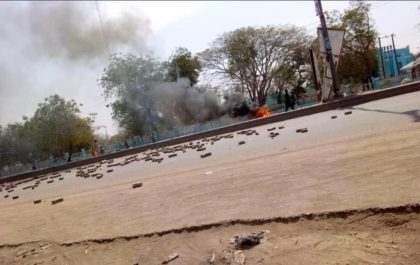 Protesting Angry youth stone helicopter as Buhari Visit kano
4,483 Total Views Some angry youths in Kano State, on Monday, hauled stones at the advance convoy of the President, Major…
Reps threatens CBN Governor with arrest over naira note extension deadline
3,907 Total Views The President Muhammadu Buhari and the House of Representatives are on collision course over the deadline for the withdrawal of…