As Africa celebrates the Day of the African Child today, UNICEF in partnership with Federal Ministry of Education and State Universal Basic Education Boards in Bauchi, Niger, Katsina, Sokoto and Zamfara states, launch the Girls for Girls (G4G) initiative. The G4G empowers girls with information and knowledge to help build their capacity to stand up for themselves. It aims at creating equal opportunities for girls to access education
With today's commemoration of the Day of the African Child focusing on empowerment and equal opportunity for the African child, the launch is timely especially for the girl child whose fortunes are not nearly as bright as for boys.
The primary goal of G4G is to empower girls with knowledge, skills and confidence needed to enroll and remain in school, completing the full course of education so they can be role model to other girls in their communities. Working with members of the Mothers Association as mentors, girls will initiate and lead a range of activities to identify barriers to the education of girls in their communities and work to remove such barriers so girls will enroll and remain in school.
"The G4G initiative is a commitment to improve the quality of girls' and ultimately women's lives by empowering girls through education", said Mohamed Fall UNICEF Representative in Nigeria. "By educating girls, practices such as early marriage will be uprooted and girls will be empowered to contribute to the development of their communities, states and Nigeria', he noted.
The G4G initiative is a component of the Girls' Education Project Phase 3 being implemented in northern Nigeria through a collaboration between UNICEF Nigeria and the Federal Government of Nigeria with funding from the United Kingdom (UK) Department of International Development (DFID).
This phase of the Girls Education Project seeks to help put 1 million girls in school, support them to remain in school and improve their learning achievement. The focus states have the highest number of girls who do not attend school in Nigeria.
Despite important education gains in recent decades, Nigeria, still has the largest number of girls not in school. When girls enter school, a vast majority of them do not complete primary school education. The average girl stays in school only through age nine. Less than one-third of girls in Nigeria enrol in the lower secondary school, and, in northern Nigeria, less than one in 10 girls generally complete secondary education.
G4G groups will be established in more than 8,000 Primary and Qur'anic schools by 2019.
Related posts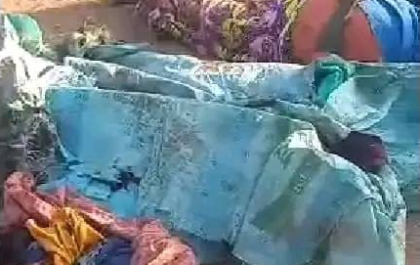 Civilian bombing Death toll in Kaduna rise to 85, NAF denies involvement
The death toll in the bombing of civilians by the Army at Tudun Biri Village in Igabi Local Government Area…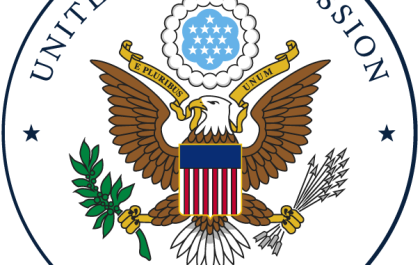 Over 150,000 Nigerians applying for US visa interviewed in 2023 — US Embassy
Chargé d'Affaires of the U.S., Embassy in Nigeria, Mr David Greene, has revealed that they have interviewed over 150,000 Nigerians…