FIRS Boss under pressure, order banks to unfreeze tax defaulters' accounts
1001newsng
0
2 min

read
233 Total Views
Just barely a week when the FIRS boss Tunde fowler promise to descend heavily on business Tycoon with businesses and assets across the country but are smart tax evaders. Well, the decision as we speak as been reversed as complains by Nigerians and industry experts, the Federal Inland Revenue Service (FIRS) has written to banks, directing them to lift the lien on tax defaulters' bank accounts for 30 days.
The directive, which takes immediate effect, was contained in a letter from the Chairman, FIRS, to bank Managing Directors.
FIRS, however, made the announcement in a statement posted on its official Twitter account Friday night.
The agency explained that it issued the directive because of the large number of taxpayers, who have besieged its offices in their bid to regularize their tax positions and the inconveniences they are going through.
It should be remembered that the FIRS recently issued Letters of Substitution, pursuant to Section 49 of the Companies Income Tax Act (CITA) 2004 and Section 31 of the Federal Inland Revenue Service Establishment Act (FIRSEA) 2007, to banks in Nigeria, appointing them as tax collecting agents for certain listed customers maintaining bank accounts with such banks.
The FIRS, in the said Letters of Substitution, alleged that the affected companies have breached their tax obligations by failing to pay tax to the FIRS, as and when due, and provided the SBs with an indication of a specific amount owed by each said company. The SBs were directed to set aside the indicated sums and pay such over to the FIRS in full or partial payment of the alleged tax debt.
KPMG advisory services had on Thursday stated that FIRS have gone draconian by giving fiats to banks to freeze accounts of suspected tax defaulters.
"The current practice whereby the FIRS issues fiats to freeze taxpayers' bank accounts generally and to demand that SBs pay alleged outstanding tax liabilities from customers' bank balances without recourse to affected persons, is draconian.
This will cast doubt on the Federal Government's drive to improve the ease of doing business in Nigeria, diminish the credibility of the Nigerian tax system, and erode investors' confidence in the Nigerian economy," the for wrote in an explanatory note.
It, however, stated that taxpayers must also ensure that they fulfil their civic obligations by paying the right amount of taxes and filing relevant tax returns with the tax authorities, as and when due.
Related posts
Fuel Subsidy remover is insensitive, NLC kicks
2,346 Total Views The Nigeria Labour Congress (NLC), on Tuesday, expressed displeasure over the pronouncement by President Bola Tinubu that the subsidy…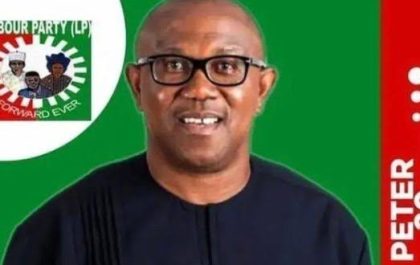 May 29: Labour Party fault Tinubu's speech, says its shallow, defective
2,356 Total Views The Labour Party (LP), has described as shallow and defective, the inaugural speech made by President Bola Ahmed…