A nineteen-year-old student, Ikechukwu Oke embark of a dry fasting for 41 days just to seek Gods face on personal challenges, one which nearly took his life. After 41 days of dry fasting, he collapses but was quickly attended to by other.
As reported by tribune-Online Oke is currently undergoing treatment at the Alex Ekwueme Federal University Teaching Hospital (AE-FUTHA), Abakaliki, the state capital.
Oke as been taking care of himself, through hawking of sachet water otherwise known as pure water and sausage rolls in Onitsha, Anambra, after every academic term in the school calendar, to raise his school fees
It was also gathered that after several complaints of hardship in the family and attempts to get assistance from government and private individuals failed, Oke embarked on 41-day praying and fasting to seek God's intervention.
The 19-year-old student was said to have collapsed at the weekend after the 41-day prayer and fasting he observed on a mountain in Abakaliki metropolis.
As gathered, Oke, who hails from Ohataekwe in Umuezeokaoha community, Ezza North Local Government area had sneaked to the mountain to commence the dry fasting on July 23, without informing his mother and elder brother, Obinna Oke, who lives with him in Ishieke.
According to information, some of his prayer colleagues, however, hurriedly carried him to the elder brother who consulted a patent medicine dealer who administered drip and some drugs in an attempt to revive him.
Related posts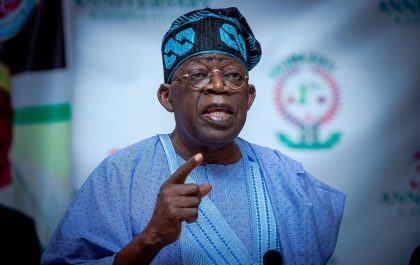 Tinubu confidence of building trillion-dollar economy leveraging on our population
President Bola Tinubu has expressed confidence that leveraging the nation's population and resources, with main focus on unleashing Nigeria's full…